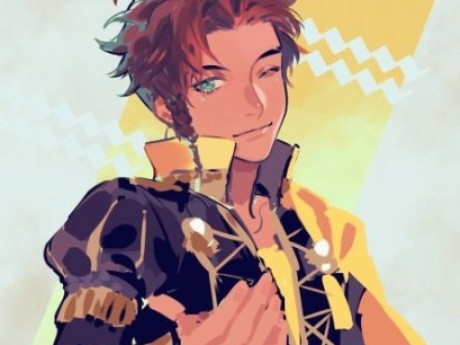 Summary: While you struggle to find me, my bow is already drawn!
Vermillo Wolfgang Calloway
Gender: Male
Age: 17
Group: Student Hero
Game: Hero High
Hero/Villain-Nickname
Shrodinger
Powers & Weakness
Vermillo possess the ability to exist in a maximum of two different states (health, location, ect.) at once until observed in one of those states. For instance, when unobserved by only himself, Vermillo could either be in one place or another, and until someone observes him in one of those places, he has the ability to be in both.
Vermillo's weakness in his ability lies in it's reliance on observation. The use of his power breaks the laws of physics, however no law is being broken as long as Vermillo remains unobserved. As such, if Vermillo is being observed, his power cannot be activated. Once no living soul can sense his presence, he can activate his power. If someone has the ability to detect others, they can cancel his power. Power cancelation abilities and reality-shifting abilities have the same effect.
Physical Appearance
Stands at 5 feet and 6 inches, shorter than most. His skin is a mild tan and his hair is naturally a dirty brown but is dyed red and tied in some places. Vermillo's eyes are affected by his ability in a strange way in that they are either green or blue depending on what the observer believes them to be. Not even Vermillo himself knows what color his eyes actually are.
Personality and Interests
Vermillo is very spirited and often is flamboyant and boisterous in all walks of life. Usually devotes large amounts of time and energy to one task, in his desire to see it completed. Enjoys pleasing people to a reasonable degree. Vermillo can be a bit of a flirt at times, but lightheartedly so, rather than annoying others in a negative way, he'd much rather shower them with compliments until they can't take it anymore. Curiously, Vermillo is at times unsure of his abilities and wants to be useful as much as possible because of it.
Flaws
Vermillo often funds it hard to devote his time and attention to multiple things at once, in fact this lack in ability is what has spawned his occasional lapses of self worth, as he is often told that his poor multitasking abilities hold him back from being a great hero.
History
Vermillo was born into a wealthy family of social butterflies. His mother and father often use their influence to get their way and are attracted strongly to money. Some parents might have been shocked or terrified to have a son with abilities such as Vermillo's, however his parents were thrilled at the prospect of having a famous top hero as a son, and pushed him to develop his ability. Vermillo took up archery as a hobby, however his parents saw this as a means to improve his ability as a hero and pushed him even further to perfect his bow skills. This has caused Vermillo to have a sense of inadequacy about himself as he never feels like he's done enough, and this has greatly shaped his personality to this day. While he attends Hero High, his parents expect him to be both at the top of his class and among the most skilled at the school, often stating that he ought to be a prodigy, much to his dismay.
Favourite Sayings
"Not even the morning sun shines as brightly as you, my dear."
"Your hair flows like a rose scented river streaming from heaven's gates."
"I should be so much better than this!"
---
This character is not owned by anyone. You can adopt them if you become a member of this game.
Character questions
Recent Activity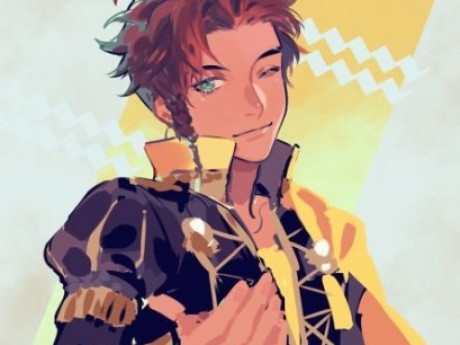 Updated character profile
Mar 26, 2020, 3:39am
Mentioned in the post
Busy Day
Mar 24, 2020, 10:52pm
Mentioned in the post
La La Land
Mar 24, 2020, 4:21pm
Updated character profile
Mar 24, 2020, 2:01am
Updated character profile
Oct 8, 2018, 8:39pm
Updated character profile
Oct 8, 2018, 8:36pm
Updated character profile
Oct 8, 2018, 8:34pm
Updated character profile
Oct 3, 2018, 6:54pm
Updated character profile
Oct 3, 2018, 6:53pm
Updated character profile
Aug 28, 2017, 10:21pm
Updated character profile
Aug 25, 2017, 6:47pm
Mentioned in the post
Resistance
Aug 25, 2017, 5:50pm
Mentioned in the post
Burn
Aug 25, 2017, 2:37pm
Updated character profile
Apr 22, 2016, 8:49pm
Updated character profile
Apr 22, 2016, 8:45pm