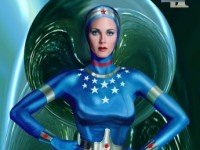 Summary: Solaris has managed to keep Hero High somewhat controlled despite the antics of the students.
Principle Linda Carson
Owned by: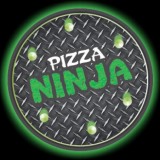 Jaxx
Gender: Female
Age: 42
Group: Staff Member
Game: Hero High
Hero/Villain-Nickname
Solaris
Principle Solaris
Powers & Weakness
Linda's superpowers involved gravity control and levitation, which were powered by sunlight. She also wears a special suit that absorbs light to boost her powers and allow her to levitate. However since her powers are solar powered they are at their weakest at night time and barely work under florescent light, which really cuts into her night life.
Physical Appearance
Linda is about 5'11" with light skin, an knock out body, blue eyes and black curly hair. Her costume is a skintight blue one piece with hood and optional goggles.
Personality and Interests
Linda is a nice, intelligent and outgoing woman, but has a tendency to find fault in others which makes her perfect as a Principle since students are usually guilty of something. Linda does enjoy working out, dancing and fighting crime, but due to her power weakness she had to find different ways to deal with her problems. Using her charm and good looks helped Linda deal with most of her minor issues, but sometimes she found herself way over her head.
Flaws
She is dependent on the sun for power. She relies on solar collectors to keep her powered up at night. She also struggles with dating as well.
History
Linda was always a cute and popular girl as she grew up. However after learning about her powers she realized the bar she set on herself was rather high. As an overachiever Linda managed to become Valedictorian and Prom Queen during her time at Hero High. It wasn't till much later that her weakness was accidentally revealed during a solar eclipse. Since then she had a lot of trouble from villains as well as her love life. At that point she began to find fault in others to compensate for her insecurities. After working for six months in Alaska with nonstop light she got sun sickness and was asked to retire. To help her get on her feet she was offered a teaching job at Hero High and worked her way up to Principle. Since then she has managed to keep Hero High somewhat controlled despite the antics of the students.
Favourite Sayings
I don't think so!
Looks like someone wants a timeout in the Anti-Power Chamber!
---
This character is owned by: Jaxx
Character questions
Recent Activity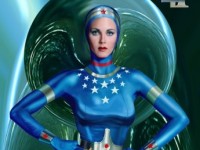 Mentioned in the post
A New Day
Sep 18, 2018, 4:39pm
Mentioned in the post
Helping
Aug 25, 2017, 6:18pm
Mentioned in the post
Resistance
Aug 25, 2017, 5:50pm
Mentioned in the post
Burn
Aug 25, 2017, 2:37pm
Updated character profile
Jul 16, 2015, 11:25pm
Updated character profile
Apr 20, 2014, 9:46am
Updated character profile
Apr 20, 2014, 9:28am
Updated character profile
Apr 20, 2014, 9:15am
Updated character profile
Apr 20, 2014, 9:11am