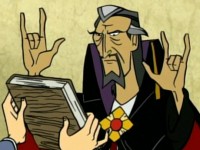 Summary: Dr. Orpheus pomposity is legendary & often drives away people he likes or tries to like.
Dr. Malachi Orpheus
Owned by: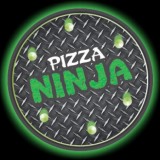 Jaxx
Gender: Male
Age: Unknown
Group: Hero
Game: Hero High
Hero/Villain-Nickname
Dr. Strange Fate
Sharona's dad
Member of the Order of the Triad
Powers & Weakness
Dr. Orpheus mystical necromancer powers include resurrection, shapeshifting, invisibility, illusory powers, teleportation, offensive magic and telekinesis.
Physical Appearance
Dr. Orpheus looks like an older member of the Vampire goth club. He dresses up similar to a vampire and talks like Shakespeare. He is 6'2' tall, with a decent build, black eyes, tan skin and black and gray hair.
Personality and Interests
Dr. Malachi Orpheus has the tendency to speak in an overly dramatic and loud tone, often at inappropriate times and usually accompanied by dramatic music. Dr. Orpheus the father of Sharona Orpheus and is very protective of her even around Zach bell who he feels is a feeble sidekick.
Dr. Orpheus is helpful, pleasant, and genuinely cares about people despite his oddities. He also acknowledges his job is to help preserve the fabric of reality from supernatural forces, suggesting that he has given up a normal life (which he seems to desire) in order to serve others.
However, like all heroes, he has his moments of sheer failure. He is clueless about relationships, which is only somewhat mitigated by his affable nature. His pomposity is legendary and often off-putting, driving away people he likes or tries to like (which is almost everyone, including his former wife Cordelia the witch). He is very insecure as people seem to take him seriously, and often longs for a more adventurous life, not appreciating the work he does. Finally he also has a dark side - when he or those he cares about are threatened, he has no problem using magic in horrifically excessive ways; he has trapped the souls of two rednecks in a Homeboy figurine because they wouldn't stop teasing him, repeatedly erases his daughter's memories of his more shady activities (such as the portal to the Necropolis he hid in her closet), threatens anyone who is wooing his daughter, and once predicted Action Man's exact date and cause of death in response to being shot in the shoulder unprovoked. His casualness about magic and lack of appreciation for himself seems to lead him to casually use his abilities.
Flaws
He is pompous, arrogant and very dramatic which is why he is still single.
History
(Born 1944) Dr. Orpheus is an expert necromancer, and, until recently, the only one of his kind since the madness consumes most necromancers in their youth. He is head-strong, tends to be unaware of the perils of most situations, and is quite melodramatic even in everyday situations. He has quite a large, extensive vocabulary he freely uses, though his theatrics tend to spill over into his more everyday activities (such as offering a snack of pizza rolls with an unnecessarily dramatic flourish, or warning people away from the bathroom because he had Taco Bell for lunch). Dr. Orpheus is still a member of the Order of the Triad, which in its Hey day a strong multi-realm crime fighting group. The Triads consisted of Dr. Malachi Orpheus (A master Necromancer), Jefferson Starlight (A Day Walker Vampire Hunter) & the Flaming Friar (A gay Holy Alchemist). Together they took on all manner of threats to the would and universe. The group seems to have been separated for sixteen years; at least, Orpheus and Starlight have not seen each other for that long. They apparently split up to go their separate ways and pursue their own careers, such as Dr. Orpheus' "job" of balancing good and evil in the cosmos. Starlight also mentions Orpheus' marriage and daughter, although it is unclear whether these relationships contributed to the Order's dissolution. The Order has its own distinctive symbolic gesture in which the three members form a triangle with their forearms. The triangle, etched in red, embellishes itself with mystical symbols such as an all-seeing eye and a two-headed snake.
Orpheus' actions and speech are usually accompanied within the show by overly suspenseful string music which adds to his campy, over-the-top presentation. Dr. Orpheus sometimes uses his great powers in very mundane ways such as using telekinesis to help prepare dinner. He seems to be somewhat self-conscious of the fact that despite his abilities, he leads a rather ordinary life. Perhaps this is best illustrated by his proclamation that although he only holds a bachelor's degree in communications from a community college (with a minor in women's studies), he has been granted a doctorate from "a higher power than a mere college professor" - his master admits Orpheus is his "greatest student".
Favourite Sayings
"Eeney, Meeney, Miney... Magic!"
How dare you!
Tremble in fear mere mortal!
---
This character is owned by: Jaxx
Character questions
Recent Activity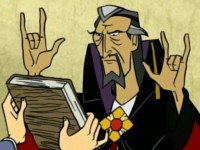 Mentioned in the post
Next Day
Mar 26, 2020, 1:50am
Mentioned in the post
A New Day
Mar 25, 2020, 11:08am
Updated character profile
Jul 16, 2015, 11:33pm
Updated character profile
May 16, 2014, 7:25am
Updated character profile
May 16, 2014, 7:24am
Updated character profile
May 8, 2014, 6:53pm
Updated character profile
May 8, 2014, 6:39pm
Updated character profile
May 8, 2014, 3:24pm
Updated character profile
May 6, 2014, 7:52pm
Updated character profile
Apr 21, 2014, 11:57am