Summary: Disco Flash aka Zach's dad died in the war with the Shy'N
Dan Jansen aka Disco Flash (Deceased)
Owned by: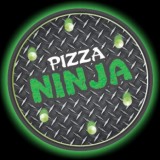 Jaxx
Gender: Male
Age: 42
Group: Dead
Game: Hero High
Hero/Villain-Nickname
Disco Flash
Zach's Dad
Powers & Weakness
Dan has the power to absorb music and generate light in various forms of color, intensity, temperature and frequency. So in turn he can put on a beautiful light show, alter a person's mood, blind an opponent or shoot lasers from his body. However Dan needs music to power up his attacks or he becomes a normal person. At that point he relies on his Disco-Fu (a combination of Kung-Fu and Disco moves.)
Physical Appearance
Dan looks like a throw back from the seventies. He wears bright clothes and wears his orange-red hair in a fro like fashion. Dan always has his portable music player with him ans well as his big headphones. Dan is about 5'9" with an athletic build due to a lot of dancing and Disco Fu. Though he looks silly his is not to be taken lightly.
He wears 1970s style clothing, including a yellow leisure jacket, yellow bell-bottom pants, and orange and white dancing platform shoes.
Personality and Interests
Dan is very free spirited and sometimes puts everyone around him into life-threatening trouble while dancing, but mistakes their movements of pain for funky dance moves. He is mostly seen either showing off or trying to impress and flirt with other women, killing them in the process.
Flaws
Dan tends to live for himself and avoids any long term commitments which includes any girlfriends and his son.
History
Despite his failures in wooing the ladies more than once, he seems to be well off financially.
Dan's house is a fancy home, which looks like a bachelor pad decorated with the 1970's era furniture, modern art paintings, a heart-shaped bed, a hotel-like bathroom, and packs of romantic candles. Every morning Dan wakes up and dances to the bathroom, one can see a gold record hanging on the wall in his bedroom, indicating he may have once released a hit album that earned him a small fortune before the disco era came to an end. Further, his silhouette can be seen on a disco record, possibly hinting he released that album.
Dan barely raised Zach since he was out with his occasional flings, which explains a lot about Zach. Since Dan was always out fighting crime or hitting on women Zach spent a lot of time with his neighbor Dr. Malachi Orpheus and his daughter Sharona Orpheus. Over the years Dan practically left Dr. Malachi Orpheus to raise Zach since it was a major hassle. If it wasn't for the fact Dan left a hefty allowance every month Dr. Orpheus would have pressed charges of child neglect.
Favourite Sayings
Oh yeah!
Did it hurt when you fell from heaven?
If I told you you had a hot bod would you hold it against me?
---
This character is owned by: Jaxx
Character questions
Recent Activity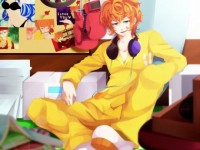 Mentioned in the post
Next Day
Mar 26, 2020, 1:50am
Mentioned in the post
Answer
Dec 20, 2015, 11:33pm
Updated character profile
Sep 21, 2015, 4:47pm
Updated character profile
Sep 21, 2015, 4:46pm
Updated character profile
Jul 16, 2015, 11:35pm
Updated character profile
Apr 4, 2015, 11:33am
Updated character profile
May 6, 2014, 8:13pm
Updated character profile
Apr 21, 2014, 11:59am