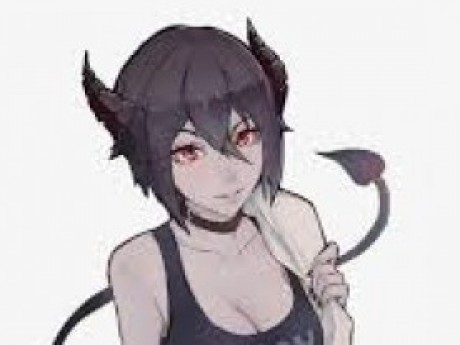 Summary: Soul Fetcher. Has multiple personalities. Demon and Angelic blood run in her veins.
Atarishiana Roselia Yua Flinton
Owned by:
Star
Gender: Female
Age: 18
Group: Villain
Game: Hero High
Hero/Villain-Nickname
The Black Rose
'Atshi'
Powers & Weakness
Can hide in a shadow, or someone's shadow
Major Forbidden Black Magic
Hidden: Immortality
Physical Appearance
Dark blue eyes, light pale skin, white and blue hair. But does wear colours that are bright underneath it.
Personality and Interests
Persona1: (Blue eyed-Atshi) Shy, and kind, doesn't interfere with others.
Persona2: (Red-eyed Atshi) Pure evil. Behind the 69 bombings.
Flaws
Weak to angelic and demonic weaponry, although they cannot kill her, they can put her into rest.
Is mentally unstable, allowing things to get to her emotionally.
History
Life 1; before the Great Reset:>> Was born into family of superheroes, but was ignored, soon developed powers of darkness. Hitched a ride from the H.H bus, and lived in the dorm in the school days, and lives with her master on weekends. Kicked out of HH, lived on the run wherever. Now returned to HH, lives (Not by choice.) in the generation prison cell below the campus.
Lives in a space station.
Life 2; After the Great Reset:>> Lived in a small Texas apartment, working at a small roadside gas station. After being hit by a truck, she started hearing the dark thoughts clawing at the back of her mind. Her powers, slowly but surely, started to return.
She searched for any clues of her past in the Castroville library. [What she found causes her a mental breakdown.]
Favourite Sayings
Um... Bye.
Your soul is mine. For eternity.
Honey, I'm already dead!
---
This character is owned by: Star
Character questions
Recent Activity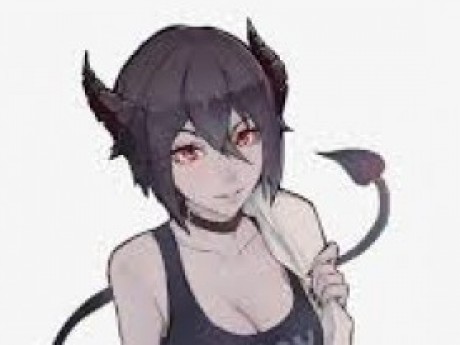 Mentioned in the post
Loose Ends
Apr 6, 2020, 1:31am
Updated character profile
Apr 5, 2020, 10:50pm
Updated character profile
Dec 18, 2018, 9:05am
Mentioned in the post
Moving On
Oct 31, 2018, 1:41pm
Mentioned in the post
Plans.2
Oct 22, 2018, 9:21am
Mentioned in the post
Baggage
Oct 17, 2018, 6:04pm
Mentioned in the post
Interests
Oct 14, 2018, 2:38am
Mentioned in the post
What?
Oct 14, 2018, 1:05am
Updated character profile
Sep 11, 2018, 8:52am
Updated character profile
Sep 1, 2017, 10:37am
Updated character profile
Sep 1, 2017, 10:31am
Updated character profile
Sep 1, 2017, 10:29am
Updated character profile
Dec 4, 2016, 11:38pm
Updated character profile
Nov 23, 2015, 7:21pm
Updated character profile
Nov 21, 2015, 9:03pm
Updated character profile
Apr 7, 2015, 1:15pm
Updated character profile
Jan 19, 2015, 8:02am
Updated character profile
Jan 12, 2015, 1:09am
Updated character profile
Oct 27, 2014, 2:16am
Updated character profile
Oct 27, 2014, 2:11am
Updated character profile
Oct 27, 2014, 2:08am
Updated character profile
Aug 29, 2014, 2:07pm
Updated character profile
May 27, 2014, 2:58pm
Updated character profile
May 21, 2014, 11:50pm
Updated character profile
May 21, 2014, 7:40pm
Updated character profile
May 21, 2014, 7:31pm
Updated character profile
May 15, 2014, 8:14pm
Updated character profile
May 12, 2014, 6:26pm
Updated character profile
May 10, 2014, 9:20pm
Updated character profile
May 10, 2014, 9:14pm
Updated character profile
May 10, 2014, 12:36pm
Updated character profile
May 5, 2014, 2:15pm
Updated character profile
May 5, 2014, 2:07pm
Updated character profile
Apr 24, 2014, 11:32pm
Updated character profile
Apr 24, 2014, 7:56pm