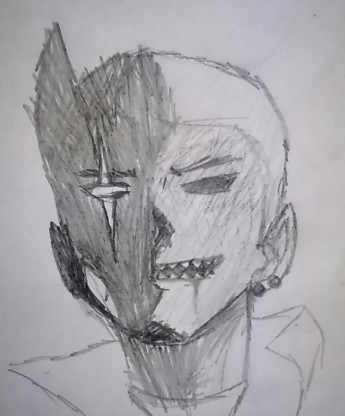 Summary: You'll wish we hadn't crossed paths.
Jackson Fechimier
Gender: Male
Age: 17
Group: Villain
Game: Hero High
Hero/Villain-Nickname
Malice
Powers & Weakness
Immunity to Pain
Limited Healing Factor
Downside is inability to notice being crippled. Takes several hours to heal.
Physical Appearance
Commonly wears a hoodie and a skull mask. 5'8, has a rather daunting appearance.
Personality and Interests
Has an irresistible desire to kill or hurt anyone with a pure heart or good intentions. He is like a machine, unwilling to stop until the job is done, no matter the cost. He doesn't enjoy killing, but literally can't help it.
Flaws
Inability to stop perusing his prey, inability to notice wounds.
History
When he was five, he murdered his parents. When the police came, he killed them too. He murdered an entire police force as soon as he was old enough to walk. It took a hero to detain him, but even then, he wouldn't stop. He would go as far as breaking his own limbs to escape his confines and kill his captors. He was put into maximum security, and his room was made to be inescapable. He punched the door until it weakened and the hinges broke, a process which took years. Finally, he escaped and is wanted to this day.
Favourite Sayings
"You're dead."
"You're mine."
"Stop running."
---
This character is not owned by anyone. You can adopt them if you become a member of this game.
Character questions
Recent Activity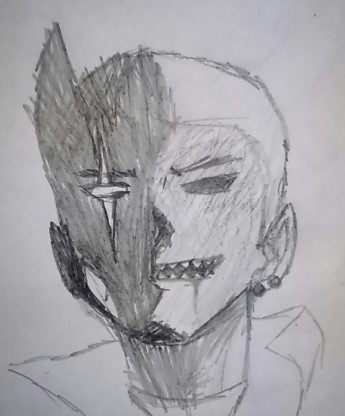 Updated character profile
Mar 25, 2020, 2:33pm
Updated character profile
Jan 26, 2020, 10:27am
Mentioned in the post
Resistance
Aug 25, 2017, 5:50pm
Mentioned in the post
Burn
Aug 25, 2017, 2:37pm
Updated character profile
Aug 24, 2017, 8:49pm
Mentioned in the post
Winner
Jul 18, 2015, 12:23am
Updated character profile
Jun 14, 2015, 9:07pm
Updated character profile
Apr 17, 2015, 2:58am
Updated character profile
May 8, 2014, 6:05pm
Updated character profile
May 8, 2014, 2:00pm
Updated character profile
May 8, 2014, 2:00pm
Updated character profile
May 8, 2014, 1:59pm