Deleted character
This is an old character & has been deleted.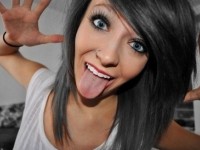 Summary: It all depends on the path in which you take
Lexie Lynn (NPC)
Owned by:
Sherwocklaufeys
Gender: female
Age: 15
Group: Student Hero
Game: Hero High
Hero/Villain-Nickname
Rouge
Powers & Weakness
Lexie can turn invisible which makes it handy for Lexie to hide away more from people of for pulling pranks.
Lexie also has the powerr to create ice and use it however she wants (especialy useful for her pranks).
Physical Appearance
Lexie is short, thin, has grey eyes, long black hair, ear scaffolding piercing and a spider bite piercing.
Personality and Interests
Lexie is misunderstood, slightly insane, Shy, quiet and might seem a little cold hearted before you get to know her, tends to push people away if she worries she may hurt them.
Lexie likes to read, enjoys playing video games, likes to sing (although not in front of people) and enjoys pulling pranks on people.
Flaws
Very misunderstood
Has trouble connecting with others and ruins that connection by testing friendships with pranks.
History
Lexie's dad see's her as a disappointment, her mother is off with another man, her relationship with her family is strained, through out Lexie's childhood she has been alone and is not great and making friends at all so she may come across as cold (quite literally) and seem's to push people away although she does not intend it.
Favourite Sayings
"I'm surrounded by complete morons"
"I'll give you one last chance to run away"
"What makes you so special"
---
Character questions
Recent Activity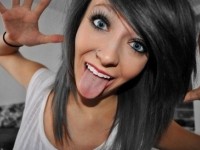 Mentioned in the post
Moving On
Oct 31, 2018, 1:41pm
Mentioned in the post
Reality
Oct 18, 2018, 1:10pm
Mentioned in the post
Question
Oct 10, 2018, 6:27pm
Mentioned in the post
GYM Again?
Oct 6, 2018, 9:29pm
Mentioned in the post
Classes
Oct 4, 2018, 10:10am
Mentioned in the post
A friend
Sep 30, 2018, 7:48pm
Mentioned in the post
Classes
Sep 28, 2018, 10:18pm
Updated character profile
Sep 19, 2018, 8:22am
Updated character profile
Sep 15, 2018, 1:23pm
Updated character profile
Jun 27, 2014, 7:02pm
Updated character profile
Jun 27, 2014, 6:03pm