Deleted character
This is an old character & has been deleted.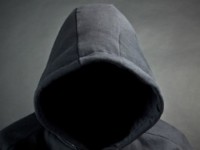 Summary: An anti-social young man who strikes fear into others but only wants to have a friend and be loved.
Chris Barbosa (NPC)
Owned by: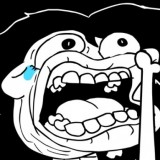 The Gamemaster
Gender: Male
Age: 16
Group: Student Hero
Game: Hero High
Hero/Villain-Nickname
Ghast
Powers & Weakness
Telekinesis, teleportation
Physical Appearance
Ghast is always seen wearing a black hoodie with the hoodie on as to hide his face. He also always wears black jeans and grey sneakers. He normally caries a baseball bat which he dubbed "Alpha". Chris says he has multiple bats that he left at what he considered his home. He is highly skilled in combat and can take quite a beating before he gives up.
Personality and Interests
Ghast has no real friends due to his appearance. He likes to practice his abilities by either using his telekinesis on small objects or by teleporting to unaccessable parts of the school. If Ghast is provoked, he will stalk the person and use his powers to humiliate, attack, or scare the person until they apologize to him. If he continued to be provoked, music will play and he will fight the bully. It becomes much more difficult to hurt, let alone defeat, Ghast when he is in this state. A sample of the music can be heard here.
http://m.youtube.com/watch?v=ZbdIHfDRYfc
Ghast, even though he isn't very social and almost never speaks, hopes one day, despite the fear he causes and knows he can be a threat, he will finally have his first friend and first love.
His strengths are scaring others, using his bat as a weapon in multiple ways, using his powers to defend himself, and incredible stealth. His weaknesses are his lack of social skills, making friends, and being bullied.
Flaws
Ghast's history is a murky one. He inherited his powers from his parents. His mother died when he was 6 and his dad abandoned him when he was 11. Ghast tried to hide his powers around others, which made him very anti-social, in elementry. He was expelled from 3 middle schools due to fighting back with his powers when he was bullied for being an outcast. When he recieved the letter to go to Hero High, he thought it would be a chance to finally shed his past from him and took the offer. He is currently a Junior. He wishes to become a Hero but due to the fear he causes, he is seen as evil or a villain. For some reason, ever since he was 5, he coughs up blood and becomes incredibly weak when he is severaly hurt (near death).
History
"Ever feel like you're being watched and it scares you? Care for it to happen again?"
"I can lift you and drop you right now if I wanted to."
"I can make you fear me for I am fear itself."
"..."
"You have no idea what i'm capable of, do you?"
"I can crush you if I wanted to. Be happy you aren't on my bad side."
---
Character questions
Recent Activity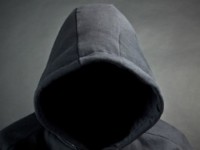 Updated character profile
Sep 19, 2018, 9:45am
Mentioned in the post
Resistance
Aug 25, 2017, 5:50pm
Mentioned in the post
Burn
Aug 25, 2017, 2:37pm
Updated character profile
Apr 4, 2015, 11:34am
Updated character profile
Nov 11, 2014, 10:10am
Updated character profile
Aug 12, 2014, 12:39pm
Updated character profile
Aug 6, 2014, 12:11pm
Updated character profile
Aug 6, 2014, 12:11pm
Updated character profile
Aug 5, 2014, 10:44pm
Updated character profile
Aug 5, 2014, 10:44pm
Updated character profile
Aug 5, 2014, 10:38pm
Updated character profile
Aug 4, 2014, 2:43am
Updated character profile
Aug 4, 2014, 2:42am
Updated character profile
Aug 3, 2014, 10:33pm
Updated character profile
Aug 3, 2014, 9:57pm
Updated character profile
Aug 3, 2014, 8:17pm
Updated character profile
Aug 3, 2014, 8:17pm
Updated character profile
Aug 3, 2014, 8:12pm
Updated character profile
Aug 3, 2014, 8:09pm
Updated character profile
Aug 3, 2014, 8:05pm