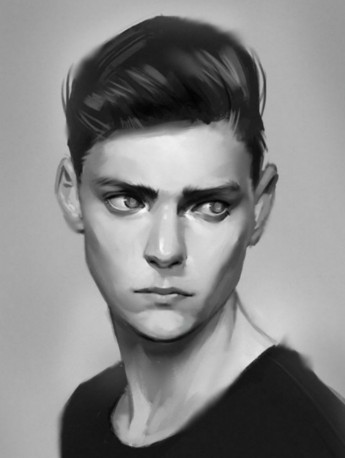 Summary: The inexhaustible golden boy with a mind for battle.
Morgan Hightower
Gender: Male
Age: 17
Group: Other
Game: Hero High
Hero/Villain-Nickname
Zeal
Powers & Weakness
Morgan possesses extreme strength, durability, constitution, and endurance. He can run for an insane amount of time and take a large amount of damage. He has also shown to be capable of learning and adapting to his enemies's move-set with unnatural ease.
While he is physically powerful, he lacks in mental and emotional defense, and is just a vulnerable to mental attacks as any other person.
Physical Appearance
6'2
163 lbs
Brown hair, fair skin, grey eyes, wears all black most times.
Personality and Interests
Morgan comes off as very stoic, being able to take a lot of abuse and almost never seems to complain or flinch. However, sometimes his emotions can get the better of him, and make him act and think irrationally.
Flaws
At times emotionally unstable.
Shows mercy often.
Weak to mental attacks.
History
Born in Houston, Texas. Was raised by a wealthy family, but spent a lot of time working with relatives or doing hard labor. He discovered his power when he got into a fight at only 12 years old, and almost killed the kid he fought. He felt so bad afterwards that he vowed to do whatever it took to control himself, however he only ended up suppressing his emotions. When he was 16, a letter came into the mail inviting him to attend Hero High, as he was potentially dangerous in a normal school. After a year of debating, his parents finally let him go, and he hopes to finally gain full control of himself and strengthen his mind and willpower.
Favourite Sayings
"I won't stand for this."
"You've got another thing coming."
---
This character is not owned by anyone. You can adopt them if you become a member of this game.
Character questions
Recent Activity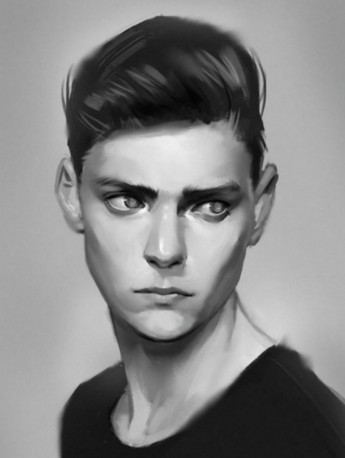 Mentioned in the post
Resistance
Aug 25, 2017, 5:50pm
Mentioned in the post
Burn
Aug 25, 2017, 2:37pm
Updated character profile
Apr 4, 2015, 11:35am
Updated character profile
Mar 22, 2015, 9:57pm
Updated character profile
Mar 7, 2015, 2:07pm
Updated character profile
Jan 25, 2015, 4:53am
Updated character profile
Jan 25, 2015, 3:29am
Updated character profile
Jan 24, 2015, 6:32pm
Updated character profile
Jan 24, 2015, 6:31pm
Updated character profile
Jan 24, 2015, 6:30pm
Updated character profile
Jan 24, 2015, 6:28pm
Updated character profile
Nov 5, 2014, 7:23pm
Updated character profile
Nov 5, 2014, 7:17pm
Updated character profile
Oct 25, 2014, 8:41pm
Updated character profile
Oct 22, 2014, 10:39pm
Updated character profile
Oct 22, 2014, 10:30pm
Updated character profile
Oct 22, 2014, 10:27pm
Updated character profile
Oct 22, 2014, 10:22pm
Updated character profile
Oct 20, 2014, 10:06am
Updated character profile
Oct 20, 2014, 10:02am
Updated character profile
Oct 20, 2014, 10:02am
Updated character profile
Oct 20, 2014, 10:01am
Updated character profile
Sep 14, 2014, 1:45am
Updated character profile
Sep 14, 2014, 1:44am
Updated character profile
Sep 13, 2014, 11:50pm
Updated character profile
Sep 13, 2014, 11:49pm
Updated character profile
Sep 13, 2014, 9:54pm
Updated character profile
Sep 13, 2014, 3:00am
Updated character profile
Sep 11, 2014, 12:00am
Updated character profile
Aug 13, 2014, 4:38pm
Updated character profile
Aug 13, 2014, 2:52pm