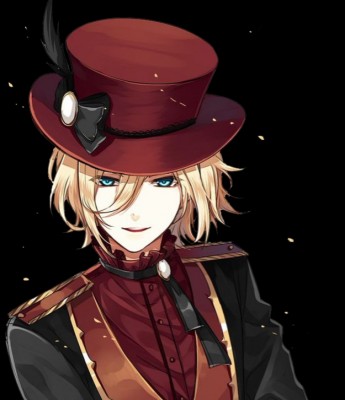 Summary: Hasn't been seen for nearly a year now.
Michael Steel (Missing)
Gender: Male
Age: Presumably 18
Group: Other
Game: Hero High
Hero/Villain-Nickname
Tripwire
Powers & Weakness
Michael draws magical energy from an unknown source, giving him near infinite power. Except, he is so careless with it, that almost nothing goes to plan. He uses several invisible props and illusions to scare or trick his enemies into submission.
Physical Appearance
When last seen, he stood at five feet and nine inches, weighed 175 lbs. Often wore eccentric yellow clothing. His hair was blonde and his eyes are blue.
Personality and Interests
Micheal is insane, sadistic, seductive (at times) and somehow still the worst and best leader and friend ever. Micheal has an extremely eccentric personality, and usually manages to remain dominant in most of his relationships. His relationship with his best friend and partner in crime, Andre, is extremely complicated, but they both depend on each other and they both know each other well.
Flaws
When he isn't terrorizing students or... Experimenting on students, he's making plans. Only, these plans are hardly ever thought out. Not really meant to be a serious villain, but wouldn't have it any other way.
History
He has been through a lot with Andre, usually having some sort of power from above to assist his pal down below, but where ever Andre is, Micheal is likely to be around the corner. Or at least, that was how it used to be. After the Shy'N invasion, Michael has gone missing, and is presumed to be dead. No one, not even his best friend Andre, knows where he has vanished off to. For the latter, such a traumatic experience was life changing.
Favourite Sayings
"I love pointy, sharp, deadly things, how about you?"
"No, I'm not crazy, I'm completely insane!"
"What scares you more? The chainsaw or the flamethrower?"
"I think you need to cool off, so I got a gallon of liquid nitrogen, just for you."
---
This character is not owned by anyone. You can adopt them if you become a member of this game.
Character questions
Recent Activity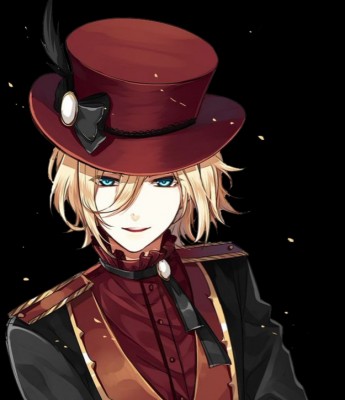 Updated character profile
Mar 25, 2020, 2:16pm
Updated character profile
Sep 21, 2018, 8:59am
Mentioned in the post
Mission 2
Sep 18, 2017, 12:04pm
Mentioned in the post
Next?.
Sep 8, 2017, 7:42pm
Mentioned in the post
What?
Sep 7, 2017, 3:35pm
Mentioned in the post
Add Two
Sep 5, 2017, 12:06pm
Updated character profile
Aug 28, 2017, 8:30pm
Updated character profile
Aug 24, 2017, 4:50pm
Updated character profile
Aug 24, 2017, 4:46pm
Updated character profile
Apr 2, 2016, 3:04am
Updated character profile
Apr 15, 2015, 1:11pm
Updated character profile
Apr 15, 2015, 1:10pm
Updated character profile
Apr 14, 2015, 6:09pm
Updated character profile
Apr 4, 2015, 12:39pm
Updated character profile
Apr 4, 2015, 11:37am
Updated character profile
Apr 3, 2015, 2:18pm
Updated character profile
Apr 3, 2015, 2:12pm
Updated character profile
Apr 3, 2015, 2:06pm
Updated character profile
Oct 17, 2014, 10:51pm
Updated character profile
Oct 17, 2014, 10:49pm
Updated character profile
Sep 12, 2014, 9:18pm
Updated character profile
Aug 24, 2014, 12:24am