Characters in this post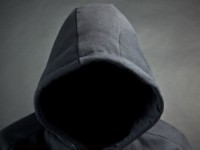 View character profile for: Chris Barbosa (NPC)
Fresh Meat
It felt like any other day to him. Got up, made some breakfast, toyed with his expansive collection of books he kept over the years. Then he got the letter. That very special letter. Something about this school he only heard about. He didn't even think it existed until today. For the first time, he felt... happy...
Chris took his first steps into the hall. He took a deep breath in and exhaled. Finally, I can get away from all the bad things, he thought. Finally, I can change my life. I can do this. I will do this. He put one foot forward. Nah, he thought. As if he would ever get along with anyone. Chris turned around and walked back outside. He crouched and felt an energy course through him. After 2 seconds, he vanished. Chris felt the wind whip his face, cold and quick, as he teleported to his first class. He stood in front of the door. Chris sighed. He felt nervous for the first time in years. He turned the knob and stepped inside.
The first thing he saw were the students. He saw about 20 students sitting down. They all looked at him and stared in silence. Someone in the back coughed. Chris walked in and saw an empty seat in the middle of the class, surrounded by people. He took his seat. Chris looked up front and noticed that the teacher wasn't there. Well, it is half an hour before class, he thought. But why were there so many other students here? Wouldn't they be in the halls talking to others? He began to hear talking all around him.
"Who is that," was the first thing he heard. "Why can't I see that person's face?" "Why does he have a baseball bat in his backback?" "I wonder what they can do." Chris turned around. He held his hand out. His backpack slowly started to rise from the ground. It hovered for a moment before it fell into his hand. The talking ceased immedietly. He waited for just one student to try to talk directly to him. Please just one person, he thought. Just one...