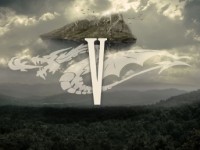 Description

Whether you have stumbled upon this game on purpose or by accident WELCOME!
Vaesallum is an open world that is sure to capture your imagination, taking high fantasy and giving it a new spin we encourage you to explore and possibly build on.
It is currently within the summer month Halos where the two stars Lom and Dol boarder on either side of the planet creating sweltering temperatures and nevernights (endless daylight).
This Game is considered Mature in regards to content such as but not limited to: Sexual Themes, Nudity, Gore, Drug Use . Please keep that in mind when applying as I will not be responsible for content that you find offensive and were stupid enough to read. Thank you and have a pleasant day.
Before joining we ask that you take the time to read the Game Information Section to help get you acquainted with the world of Vaesallum.
Please keep in mind that Vaesallum is a slow paced game, much unlike other games, and may take up to a few days before responses are posted.
---
Story Posts
Lisana & Llysu: Kurbon 27, 189 ADn- Black feathers IX - Past Catching Up
Aug 24, 2016, 8:04am by Sairento
Co-Written between Yuki and Sai ----- After a while Lisana stopped and waited for Llysu to catch up, and once she did she was the blood staining his clothes. "We will need to see to that ...
Showing 4 out of 318 posts
---
Post Summary
---