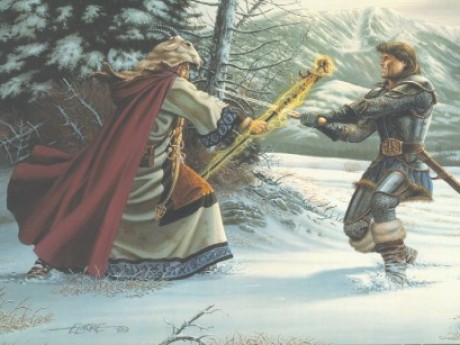 Description
Forgotten realms circa 1365. Characters will be working out of Mulltown, a small town in the borderlands of Impiltur. No specific rules, roughly following 1st edition AD&D for scope, magic, treasure, skills and abilities of players and adversaries. Primarily narrative, though game play will play a role behind the scenes.
---
Story Posts
And they all lived...
Feb 13, 2017, 3:57pm by Schneebrunser
And so the people accepted Devon as the long awaited heir to Ravensburg. The sword of Truestrike came from legend and helped to convince many of her veracity. Many accepted Serlos as a sign ...
Showing 4 out of 1176 posts
---
Post Summary
---
Game Information
Created by : Schneebrunser
Category : Fantasy
Number of characters : 11
Number of posts : 1176
Created : Aug 29, 2015
Moderators
Schneebrunser
Members
There are 10 members in this game
Pending Members
There are 7 members in this game