Summary: strong silent and kind. in that order.
Leonidis Sidnah (NPC)
Owned by: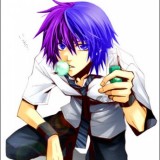 Keantrik
Gender: Male
Age: 150
Group: Students
Game: High School for Magical Beings
Nationality
Hyrulian
Race
Evlish
Rank/Title(if any)
last years champion fishing tournament winner
Physical Appearance
5'8"
shiny blonde
blue kind strong eyes
earrings
unassuming
Personality and interests
Loves to fish and practice solving puzzles. Finds himself never without his favorite green hat. Doesn't like to say much unless he has to. Has a problem with having to help everyone he meets. Friends think it's his hero's complex.
Interested in just school right now. Maybe make a friend. Meet someone strong. Have a rival worth having.
History
One of your classic small village wood elfish persons, Leonidis spend his first 149 years of life carefree. Then his powers matured and he was able to conjure great and powerful weapons to aide him. This happened to one in every village of his kind. A protector for the people. Since there were many Protectors, those who reach maturity are sent to H.S.M.B. to study and grow their skills.
Favourite Sayings
head nod**
smiles**
How do I help?
(in that order)
Magic abilities (3 max please)
Depending on the lore of the item, I'd think he'd be able to summon weapons of great history. and magic and mythology have a lot of those. Not all at once of course. well.. for now lolx
Mod notes...
-hope you don't mind the spelling corrections.
---
This character is owned by: Keantrik
Character questions
Recent Activity
Mentioned in the post
Seasick
Jan 6, 2019, 8:13pm
Updated character profile
Oct 13, 2018, 4:21pm
Mentioned in the post
Undeclared
Sep 30, 2015, 6:14pm
Updated character profile
Sep 30, 2015, 4:51pm