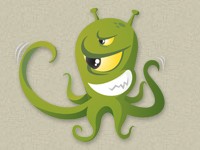 Summary: Someone summoned more than they could handel
Demon Lord Black Fang
Owned by: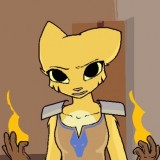 wisdom
Gender: none
Age: 6000
Group: Villains
Game: High School for Magical Beings
Nationality
Hell
Race
Demon
Rank/Title(if any)
Lord of demons
Physical Appearance
Black skin, red horns, and yellow eyes with large dragon like wings and wears Dark blue pants and no shirt.
Stands 13 feet tall
Personality and interests
Likes commanding other Demons and torturing mortals
History
Been commanding from hell until someone happened to summon him to earth.
Favourite Sayings
"Tremble before me."
Magic abilities (3 max please)
Hell portals (one way portals from hell)
Hell fire
Magic canceling wards and shields
Mod notes...
An attempt to kick start the story.
---
This character is owned by: wisdom
Character questions
Recent Activity