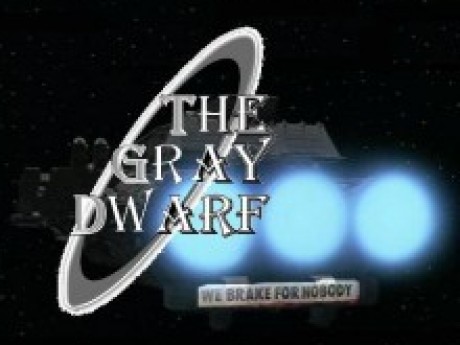 Description
Trapped in a parallel galaxy by a freak wormhole accident, many of the crew of the Gray Dwarf found themselves victims of a Cadmium II leak. A few crew members managed to survive in a stasis pod but the ship's AI developed logic issues and randomly releases them. With little hope of finding their way back home within their lifespan they must search the galaxy for supplies & a short cut to get home. The lifeforms they encounter are not only bizarre but have an odd culture as well & the crew must try to be somewhat diplomatic since they can't call for help. This is loosely based on a roleplaying game called the Red Dwarf and the movie Spaceballs. They were looking for a few good men and women and ended up with rejects instead. Join now and help continue the story of the Gray Dwarf as they try to deal with a harsh reality through childish antics.
The characters in this story are very flawed & must deal with their short comings, but usually just wing it & get lucky. This game may contain content of adult nature including violence, sexual content & offensive language, for this reason we recommend you be over 15 years of age when joining. We will not be held responsible for anyone below the recommended age being exposed to such content. (NPC)s are available for public use.
---
Story Posts
Work Stations??
Jan 13, 2018, 10:09pm by Jaxx
After Evelina had Richy call the crew to meet in the mess hall she led Mr. Tinkles to their destination since he was unfamiliar with the ship. As they headed to the turbo lift Evelina sho ...
Showing 4 out of 53 posts
---
Post Summary
| | Jan | Feb | Mar | Apr | May | Jun | Jul | Aug | Sep | Oct | Nov | Dec |
| --- | --- | --- | --- | --- | --- | --- | --- | --- | --- | --- | --- | --- |
| 2015 | | | | | | | | | | | | 1 |
| 2016 | | | | 1 | | 4 | 36 | 2 | | | | |
| 2017 | | | | | | 8 | | | | | | |
| 2018 | 1 | | | | | | | | | | | |
---