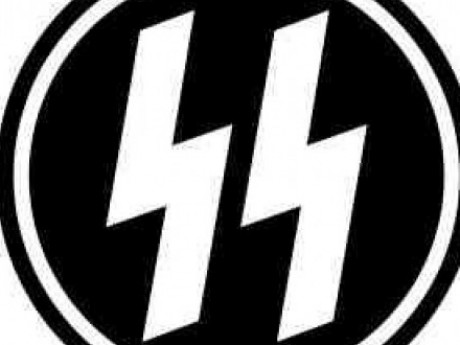 Description
There is no doubt in anyone's mind that a supernatural creature, such as a vampire, werecreature, witch, demon, etc., could easily destroy a human in one on one combat. In fact, it wouldn't be a far stretch to say that they could defeat one hundred unarmed and unarmored humans. Well, what happens when you add armor? Sure, it will take the creature longer, but the human still doesn't have any real offensive capabilities. What about when you add a weapon to that armor, as simple as a spear or axe? The likelihood becomes slimmer and the one hundred human guarantee might turn to a sixty. Fast forward several thousand years and humans are now shooting with rudimentary rifles and cannons. That is worrisome, but the long reload for the muskets leaves enough time for a quick supernatural creature to lash out of their defensive position. Well, what about when those rifles fire several shots between reloads and the humans start mounting those cannons in gigantic steel armor that refuses the creature access to the crew. See the predicament?
Now, this game is set in the Second World War, and the supernatural creatures are tired of seeing the humans grow without limits. Their main food source has some serious teeth to bite back with.
With this problem in mind, there are several supernatural creatures who have decided to ally themselves with Nazi Germany. This new regime of humans has a strong interest in the occult and would therefore be more than happy to allow these occult creatures to fight alongside them. The supernatural creatures, who are now calling themselves Hydra, are more than happy to use the strongest military force of the time as their cannon fodder to take out and distract much of the human reactions around the world as they come to power in the shadows.
---
Story Posts
Returning Home Part 1 - Early Morning November 3rd, 1943
Nov 25, 2017, 8:59pm by Tedwar15
Bernhard watched the last man of the villa back himself into a corner, the front of his pants soaked with piss as he looked frantically between the large blonde bear with blood matted into h ...
Showing 4 out of 85 posts
---
Post Summary
| | Jan | Feb | Mar | Apr | May | Jun | Jul | Aug | Sep | Oct | Nov | Dec |
| --- | --- | --- | --- | --- | --- | --- | --- | --- | --- | --- | --- | --- |
| 2016 | 10 | 4 | | 3 | 4 | 1 | 1 | | | 2 | 3 | |
| 2017 | | | | | | | | | | 7 | 49 | |
| 2018 | | | | 1 | | | | | | | | |
---