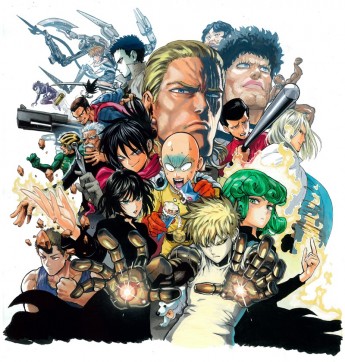 Description
Join the Heroes Association in the Alternate Reality of One-Punch Man.
Become a Rank D, C, B, A, Or S-Class Hero and save the City from Monsters and Villains - or become those Town Wrecking Monsters and Interesting Super Villains yourself!
Pick up a Hero-like name and let's start fighting!
---
Latest story summary:
[MESSAGE OF THE DAY] ............................. "... What do you call a Railgun who meets a Gauss Rifle, gets married, has kids, and their relationship is now on the rocks 15 years later... Cold War.... What?" GREEN FLAME!
Posted by: Moon-Eye on May 19, 2017, 4:41am
---
Story Posts
Step Away.......Please?
May 20, 2017, 4:49pm by Jaxx
The two lovebird parted their lips… staring at each other's eyes. Words were exchanged, but their lips never made a sound. Their thoughts were moving, but they couldn't decide on wh ...
Showing 4 out of 1275 posts
---
Post Summary
---
Moderators
Moon-Eye
Members
There are 19 members in this game
Pending Members
There are no pending members in this game