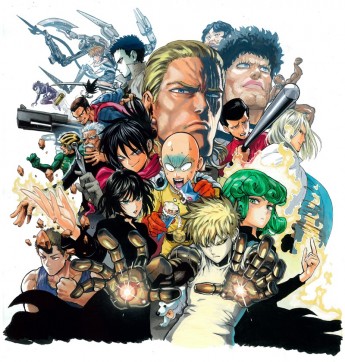 Description
Join the Heroes Association in the Alternate Reality of One-Punch Man.
Become a Rank D, C, B, A, Or S-Class Hero and save the City from Monsters and Villains - or become those Town Wrecking Monsters and Interesting Super Villains yourself!
Pick up a Hero-like name and let's start fighting!
---
Latest story summary:
[MESSAGE OF THE DAY] ............................. "Whenever you are in a fight yell - CAAAABBBAAAAGGGGGGGGGGEEEEES! That will definitely throw your enemies off!" ........... @@ Green Flame - Received!.... @@ Till Tomas APPROVED!
Posted by: Moon-Eye on Mar 16, 2017, 4:57am
---
Story Posts
Fate of the McCarter's/Morgan's Determination
Mar 29, 2017, 2:07am by Okami21
"Wait....so.....no....I'm not accepting that!" Morgan yelled at the Bridge Bunnies, Maxie and Clementine. "There is no way she is going to be that way! Not in this universe!" "Morgan....j ...
Showing 4 out of 1180 posts
---
Post Summary
---
Moderators
Moon-Eye
Members
There are 18 members in this game
Pending Members
There are no pending members in this game