Summary: She is as fast and smart as air
Lily Shimakaze aka Island Breeze
Owned by: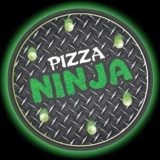 Jaxx
Gender: Female
Age: 16
Group: Heroes - B Rank
Game: Heroes Association (DO NOT DELETE)
Hero Title
Shimakaze Class Destroyer Rank B
Nationality
Japanese/American
Job/Skill
Naval Fleet Volunteer
Rank Level
Hero Rank B
Physical Appearance
See Pic:
Shimakaze has long blonde hair and modest breasts. She is typically seen wearing an outfit with a sailor collar & striped thigh highs, she also wears a headdress that looks like bunny ears. She is often accompanied by her floating turrets which originated from Shimakaze's three twin 12.7 cm/50 naval gun turrets. She is also a fan of skimpy nickers and often shocks the people around her.
Equipped with:
3 - 12.7cm Twin High-angle Gun Mounts
Torpedo 61cm Quadruple (Oxygen) Torpedo Mount on back
Her Engine can go faster than 40 knots on water.
Personality and Interests
Loves fast Naval Combat on the ground or water. She skates across the ground as if it was water using water jets. She is very nimble on land and water. Like most ship girls she has an unusual fuel source which is Sweet & Sour Sauce.
She's a hyperactive and excitable, absent-minded girl. She loves to go fast and not to bright. She wears skimpy clothing and doesn't seem to get embarrassed at all. She is attracted to smart guys.
Backstory
Her name means "Island Breeze."
It was first carried by the fourth ship of the Minekaze class in 1920, of which the Mutsuki class is sometimes considered as a sub-class.
The Minekaze-class Shimakaze participated in WW2 under the name of Patrol Boat n°1, and was sunk before the Shimakaze-class Shimakaze was completed. Guided missile destroyer JS Shimakaze (DDG-172) exists in JMSDF today, which is basically her present modern incarnation.
Now Shimakaze lives in the City and part of the Hero Association and is a student at the same high school as Jack Blank. She has known of him for a long time since elementary school. She has a thing for smart guys, but due to her natural speed she has been busy with the track team since middle school. She has been working on a way to confess to Jack after seeing him with Uganda, which made her a bit jealous. However she is easily distracted and often forgets what she is doing. Now she is determined to win Jack away from Uganda. She has no shame and knows Uganda is just as dumb as she is, even if Uganda has "bigger weapons" and if all else fails she is open to the Harem route.
Heroic/Villainous One Liners
Yo I'm Destroyer Shimakaze. When it comes to speed I'm the best there is, swift like the island breeze!
Want to race? I won't lose.
What are you looking for in this game?
Based on KanColle ShipGirls (Japanese Shimakaze Class Destroyer )
---
This character is owned by: Jaxx
Character questions
Recent Activity
Mentioned in the post
OOC - Okami
Apr 20, 2017, 12:02am
Mentioned in the post
Trapped???
Mar 4, 2017, 3:12pm
Updated character profile
Jan 4, 2017, 12:58am
Updated character profile
Jan 3, 2017, 1:57pm
Updated character profile
Jan 3, 2017, 7:31am
Updated character profile
Jan 3, 2017, 5:17am
Updated character profile
Jan 3, 2017, 5:14am
Updated character profile
Jan 3, 2017, 3:12am
Updated character profile
Jan 3, 2017, 2:51am
Updated character profile
Jan 3, 2017, 2:50am
Updated character profile
Jan 3, 2017, 2:44am
Updated character profile
Jan 3, 2017, 2:09am