Summary: (Needs to be filled in, again)
Falaranion Capolom
Owned by: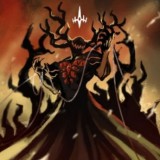 ConnorCandy
Gender: Male
Age: 18
Group: Fairy Tail
Game: Fairy Tail ZERO (CIVIL WAR)
Magic (Be Creative - Go Wild)
Earth Dragon Slayer Magic
Requip (Change Clothes)
---Sorcerer Class (Taken Arc) ~~Moon-Eye Aid
+++ (0) Dancing Light
+++ (0) Mage Hand
+++ (0) Magic Missile (always hits)
+++ (0) Feather Fall
--
+++ (1) Mage Armor
+++ (1) Burning Hands
Any Favorite Item / Weapon
Item: Green Dragon
Weapon: Green Dragon Armor
--- Do you - UNDERSTAAANNNNNNNNNNNNNNNND!?
Long Term and Short Term Goals
Long Term: Get back in Dragon Force.
Short Term: Get home and try to survive explaining the whole Geo-Olivia-Cecilia-Falaranion situation.
Favorite Food
Anything
What do you hope to find in this game?
I hope to be able to Rp for a long period of time, however I don't mind the actual time that I will be able to do so.
Strengths
Hightened Senses
Consume Earth
Resistance to most Magic
Immunity to Earth Magic.
Flaws (2 per strength)
Adjusting to his memories.
Still healing because of how he foolishly stuck his Lacrima into his body.
Cannot Consume Self-Created Element.
Cannot Consume "Higher Level Slayer Magic"
Weaker than he was when Jude possessed him.
Childish (Ever so slightly)
---
This character is owned by: ConnorCandy
Character questions
Recent Activity
Mentioned in the post
Hit
Nov 13, 2018, 10:07pm
Updated character profile
Jul 1, 2018, 7:26am
Updated character profile
Nov 16, 2016, 12:07pm
Updated character profile
Sep 12, 2016, 12:09am
Updated character profile
Aug 17, 2016, 10:20pm
Updated character profile
Aug 16, 2016, 2:40pm
Updated character profile
Aug 8, 2016, 9:16am
Updated character profile
Aug 1, 2016, 8:59pm
Updated character profile
Jul 18, 2016, 7:57am
Updated character profile
Jun 6, 2016, 4:41am
Updated character profile
May 24, 2016, 7:42pm
Updated character profile
May 24, 2016, 7:39pm
Updated character profile
May 2, 2016, 11:18am
Updated character profile
Apr 29, 2016, 6:17pm
Updated character profile
Apr 29, 2016, 6:17pm
Updated character profile
Apr 29, 2016, 6:17pm
Updated character profile
Apr 29, 2016, 12:41pm
Updated character profile
Apr 29, 2016, 11:18am