Summary: Alohaaaaa. The name's Honolulu Coralheart. So ride the waves with pride, darling~ Tee-hee.
Honolulu Coralheart
Owned by: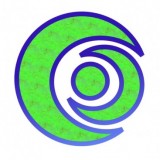 Moon-Eye
Gender: Female
Age: 16
Group: Fairy Tail
Game: Fairy Tail ZERO (CIVIL WAR)
Magic (Be Creative - Go Wild)
Wave Magic
Surfing Magic
Bows and Arrows
Hawaiian Flower Magic
Any Favorite Item / Weapon
Bows and Arrow
Exploding Aloha Flowers
Long Term and Short Term Goals
Long Term: To find a place where I can rightfully call home
Short Term: Find a boyfriend (please let him be rich)
Favorite Food
Hawaiian Pineapple Salad
Hawaiian Pizza
Hawaiian Seafood Stirfry
What do you hope to find in this game?
"I want to find a place where I can grow pineapple trees and make a business out of it. Yup."
Strengths
Surfing
Hydrology (Study of Ocean and Lake movement)
Forestry
Cooking
Flaws (2 per strength)
Doesn't wear shoes
Likes to tease others
Never takes her job serious (except cooking)
Easily loses motivation at anything halfway and does something else
Spoiled
Has eye for money over honor
Picky eater (if there's no Pineapple, she isn't going to eat it)
Rarely pays attention
---
This character is owned by: Moon-Eye
Character questions
Recent Activity
Mentioned in the post
Power
Sep 19, 2018, 3:11pm
Updated character profile
Jul 11, 2018, 9:41pm
Updated character profile
Jul 11, 2018, 6:25pm
Updated character profile
Jul 1, 2018, 7:25am
Updated character profile
Nov 16, 2016, 12:06pm
Updated character profile
May 12, 2016, 5:21pm
Updated character profile
May 12, 2016, 5:17pm