Summary: H-h-h-hello. M-my name is Geo Mancer, I'm looking for my sister, Aqua Mancer. Eek! I bit my tongue!
Geo Mancer
Owned by: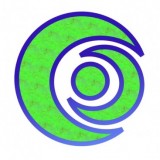 Moon-Eye
Gender: Female
Age: 14
Group: Fairy Tail
Game: Fairy Tail ZERO (CIVIL WAR)
Magic (Be Creative - Go Wild)
Earth Diver (can 'swim' underground like a submarine)
Dragon Armor System (shared with Falaranion)
Any Favorite Item / Weapon
Carries a... stick to defend herself
Long Term and Short Term Goals
Long Term: To reunite with her lost twin sister, Aqua Mancer (pending)
Short Term: To find a Big Brother character (Done)
NEW: To steal Big Brother's heart from Olivia and Cecili (White Hammer)
Favorite Food
Caviar, Salmon Eggs, Sturgeon Eggs, Fish Eggs, Octopus Eggs
What do you hope to find in this game?
"U-um. I hope to be of use to someone in this reality, as well as finding a Big Brother that my twin sister and I can rely on when we're scared and alone... I hope."
Strengths
Underground Tunneling
Mathematics
Flaws (2 per strength)
Can only carry one extra person with her in tunneling
Always anxious and shy
Is too scared to walk on the surface and always 'swims' through the ground
Easily bites her tongue when nervous
---
This character is owned by: Moon-Eye
Character questions
Recent Activity
Updated character profile
Jul 18, 2018, 4:37am
Updated character profile
Jul 1, 2018, 7:28am
Updated character profile
Nov 16, 2016, 12:12pm
Updated character profile
May 12, 2016, 10:34pm
Updated character profile
May 12, 2016, 10:30pm