Summary: Merry Christmas... Happy Birthday...
Nightmare Before
Owned by: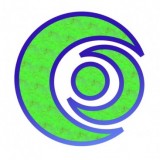 Moon-Eye
Gender: ?????
Age: ?????
Group: Dark Channel (Dark Guild of 4)
Game: Fairy Tail ZERO (CIVIL WAR)
Magic (Be Creative - Go Wild)
Lock, Shock, Barrel (Gun).
A form of Necromancy that controls dead objects, not people. Can gather items considered dead, either revert them back to their original state, and or take the dead object and double its properties to become indestructible. Involves taking dead branches and re-setting it's base properties to be able to cut like a sword or bludgeon like a mace.
Any Favorite Item / Weapon
Plant Ashes, Dead Branches, Dried Leaves
Long Term and Short Term Goals
Long Term: To find the one critical body part to make her whole, a Heart.
Short Term: Find something to stop her skin itching
Favorite Food
Nothing, everything tastes like dirt to her.
What do you hope to find in this game?
"Ah. Ee. Uu. Eh. Oo."
(......... Wtf?)
Strengths
Super Strength
Super Speed
Flaws (2 per strength)
Intelligence is -1
Random Personality
Not Human
Attention Span of a Gold Fish
---
This character is owned by: Moon-Eye
Character questions
Recent Activity