Summary: Have no fear, I am a Valkyrie!
Amber Goldsphere
Owned by: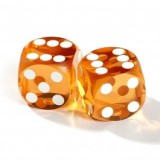 Amelia Burnes
Gender: Female
Age: 18
Group: Magic Agents (Magic Protection Agency)
Game: Magic Agents (OPEN FOR PLAYERS)
Nationality (Primary Nation)
Norway
Magic Power (Name and Style)
Valkyrie Magic - she is able to use armor and spears wielded by valkryeis in nordic legends, as well as flight, summoning a winged stead, and shoot lightning from her palms.
Flaws
Socially awkward, always wears her armor in and out of duty, is obsessed with playing chess or board games, reads nothing but cookbooks, not very good with managing money (easily spends it all without thinking), shopaholic.
Long Term and Short Term Goals
long-term: I want to see the world while riding on the city of Atlantis.
Short term: to arrest all the magical criminals where I meet one.
What do you hope to find in this game?
Fun and magic, I love this idea of spies and magicians!
Any Suggestion or Questions?
Where will Atlantis head to next? (after it gets fixed of course)
***You'll find out soon (^_^)~~Moon-Eye
---
This character is owned by: Amelia Burnes
Character questions
Recent Activity
Updated character profile
May 29, 2018, 11:17pm
Updated character profile
May 15, 2018, 11:54pm
Updated character profile
Jul 5, 2016, 2:43am
Updated character profile
Jul 5, 2016, 12:49am