Summary: Hey, Greehorn. On your feet. There's two of us in this cell.
Agitate Halation
Owned by: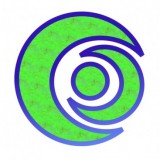 Moon-Eye
Gender: Female
Age: 15
Group: Non-Organizations (Store Clerk, Law Enforcer, City Service)
Game: Magic Agents (OPEN FOR PLAYERS)
Nationality (Primary Nation)
New Zealand
Magic Power (Name and Style)
Vector Lance
A new type of Magic powers that require no training, but born with the ability. Classified as New-Type. This ability allows caster to control hundreds of Arrow-like 'spiritual strings' that could interact with the physical environment and are launched directly from the caster's body. Able to rappel, grab, lasso, or anchor the caster in various manners. Appear in the form of faint blue arrow heads that bounce in altering angles.
Flaws
Headstrong
Attitude Issues
Inferiority Complex to her chest
Obsessed about her Dolphin Cushion
Long Term and Short Term Goals
Long Term: Find a family that will accept me.
Short Term: At least have a roof over my head and get my next meal
What do you hope to find in this game?
"I'm curious myself other than blowing up sh*t... Any choices?"
(...)
Any Suggestion or Questions?
"Add my picture in lazy narrator."
(.....)
---
This character is owned by: Moon-Eye
Character questions
Recent Activity
Updated character profile
May 17, 2018, 12:18am
Updated character profile
May 16, 2018, 12:07am
Updated character profile
Aug 1, 2016, 1:40am
Updated character profile
Jul 31, 2016, 11:28pm