Summary: Germany will be on the Top of the World!
Linda Schneider
Owned by: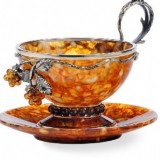 AmberGirl
Gender: Female
Age: 16
Group: Magic Agents (Magic Protection Agency)
Game: Magic Agents (OPEN FOR PLAYERS)
Nationality (Primary Nation)
Germany
Magic Power (Name and Style)
Waffenmacher, german for 'Gun Builder'. A type of gun alchemy (think Fullmetal Alchemist). She uses magic to make guns out of scrap metal and iron. She is able to touch even a bar of steel and turn it into a rifle. Whenever she runs out of bullets, she would often make a new weapon to replace the old one.
Flaws
The metal must be pure, meaning it can't have things like junk or sand mixed in. Steel mixed from broken concrete will mutate the weapon and may not be safe or usuable.
Long Term and Short Term Goals
Long term: To put Germany on the top of the international Magician rankings.
Short: Try to figure out what happen to ATLANTIS
What do you hope to find in this game?
It's been so long and I want to get back into Ongoing World. Lost my account, so I had to make a new one.
Any Suggestion or Questions?
Mooneye! It's me, Amelia Burnes! Sorry, I lost my old account and made a new one! Can I join your game again!
---
This character is owned by: AmberGirl
Character questions
Recent Activity
Updated character profile
May 29, 2018, 11:16pm
Updated character profile
May 28, 2018, 9:05pm