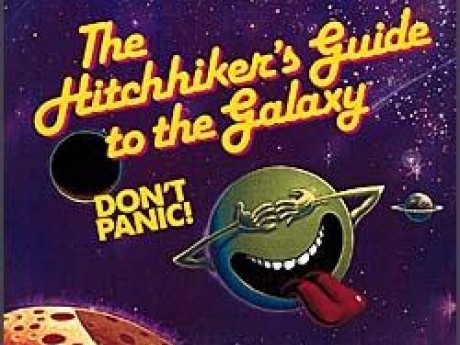 Description
This takes place after the first movie and is loosely based on the show. After the Vogon Constructor Fleet was disabled by Marvin who infected them with his manic depressing mood several pirates have come out of the woodwork to cause trouble. Through a series of unfortunate events alien hitchhikers are being abducted across the universe. Anyone associating with them are targets as well and no one knows what the abductors want from them. The abductors seem to be a large group of organized space pirates scattered across the universe. Unfortunately no one knows who they are working for or what they want. Rather than take a chance on getting abducted many hitchhikers have been staying on the move to avoid detection. Create a character or two who get forced to travel the universe to avoid capture. Feel free to create new races, worlds and customs as your character(s) jump from one problem to the next. Please add an equal Flaw to compensate for any abilities that are to powerful. Please do not make a superman type character. This is mostly a comedic game as in the movie and series.
http://www.ongoingworlds.com/games/2631/posts/1
---
Story Posts
The Old Pirate King??
Feb 12, 2017, 7:50pm by Jaxx
Lola then showed them the sleeping quarters. Blue Streak is 150 meters long. It is shaped like a spinning top bug, and it is generally rather blueish silver. The cabin is mostly white ...
Showing 4 out of 4 posts
---
Post Summary
We're only able to show post summaries on games with 20 or more posts.
---