Summary: Trust me my child, I will guide you down your rightful path
High Priestess Neferet
Owned by: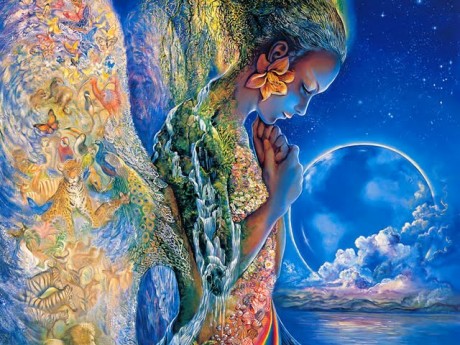 megan1210
Gender: Female
Age: Unknown
Group: Staff
Game: House Of Night
Year (If Fledgling)
Unknown to students
Gift & Description
Healing
Further and hurry along the process of healing a wound/laceration/break
Take pain away from the injury
Help deal with when a fledgling rejects the Change
Communication with cats
Ability to know what they are thinking
Knows where a cat is at any given moment even if he or she is not with her
Intuition
Can read people's minds
Pick up on thoughts and ideas a person is having
Know if a person has done something wrong or harmful
Know if someone is lying or telling the truth
Physical Appearance
As a vampyre, Neferet is extremely beautiful, even more so than most Vampyres. She is described as a very tall, curvy woman with long auburn hair that falls in heavy waves past her shoulders, a heart shaped face and almond-shaped moss green eyes. Her goddess given tattoo is a pattern of swirls resembling frothy ocean waves,
Personality and History
She is very charismatic, often having an "awe aspiring" effect on people. However, behind her mask of kindness and perfection, Neferet is, in reality, a cold, evil, and calculating person. She is very careful to be secretive and to hide her true emotions. She has a deep hatred of humans that is probably a result of the abuse she suffered as a child
Neferet was born in December of 1877 to Alice Wheiler and Barrett H. Wheiler Sr. in Chicago, Illinois as Emily Wheiler. Her mother passed away when she was very young and teenage Emily was to take on the responsibilities of Lady of the Wheiler Home. As the days go on, her father drinks more wine and looks at her more often--in a way a father shouldn't. On the night Arthur Simpton asks for Emily's hand in marriage, her father rapes her, tearing away her innocence. That night, Emily is Marked, brought away from her father to the Chicago House of Night. A week later, after her body has healed, she sets out to see her father. When she awakens him, she kills him with a strand of her mother's re-strung pearls.
Job (If Staff Ex: School nurse)
Head Mistress & High Priestess
Familiar (Max 1)
An onyx black cat she calls Emily
Death (If Red 'V' & Red Fledglings)
N/A
---
This character is owned by: megan1210
Character questions
Recent Activity
Mentioned in the post
ready/stop
Sep 2, 2017, 12:27pm
Mentioned in the post
next/help
Sep 2, 2017, 1:51am
Updated character profile
Sep 22, 2016, 9:35am
Updated character profile
Sep 22, 2016, 9:34am
Updated character profile
Sep 22, 2016, 9:34am
Updated character profile
Sep 22, 2016, 9:30am
Updated character profile
Sep 19, 2016, 10:27pm