Summary: A wimpy morbid nerd turned fledgling turned Vampyre
Edward Thompson aka Evil Ed
Owned by: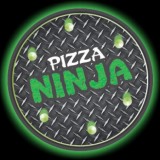 Jaxx
Gender: Male
Age: 16
Group: Vampyre
Game: House Of Night
Year (If Fledgling)
Second Year Blue Vampyre
Classes and subjects:
*Elemental Bending 201 (Terrakinesis, pyrokinesis, Aquakinesis, Aerokinesis, Vigor manipulation )
*Shapeshifting 201 (Caines of the century, Avians: master of flight, Cold bloods of today, Deep Aquatics , Felines of royalty )
*Uniques 2.0 (Healers of society, Emotions of the world, Telepaths of tomorrow, Seers of time)
*History of vampires and vampire society 201
*Beast of the dark ages 201 (Think, Fantastic Beasts and Where to Find Them)
*Warriors of night 201 (physical training, mandatory)
Gift & Description
Human: School nerd with a photographic memory
==================================
Vampire:
He is gifted with an affinity for Aquakinesis.
With his ability he is capable of influencing water:
Summon rain clouds.
Create an ocean smell and shadow images of rippling water when his element is called.
Command water to do his bidding, even the water in a person
Create several temporary small water elemental in the form of a water snakes under 4 ft long.
Creates up to 5 temporary large water elementals in the form of a water snake the size of an anaconda.
He also has a blue aura.
Physical Appearance
See pic
Ed is a skinny nerdy wimp at 5'7" with a blue crescent tattoo on his forehead. His hair is usually spiked up naturally. He wears jeans, sneakers and button up shirts with an undershirt.
After advancing in Water magic his blue crescent moon is filled, next to a water drop and he had many blue tattoos on his face including 2 serpents on opposite sides of his crescent moon.
Personality and History
Ed was born a smart but, wimpy kid all his life in school. However he did get bored in school a lot and began to explore scary movies in secret. He was given the name Evil Ed because of his weirdness and morbid sense of humor in middle school. He hates the nickname, but he is to weak to stand up to bullies so he was forced to accept it. He is constantly picked on by guys and girls. Of course after he becomes a fledgling he finds his troubles have just began as he is forced to live in a boarding house. As a quick learner with a morbid sense of humor he might find himself gain more problems than solutions. As his powers grow so does his confidence. His familiar Nagi is constantly inspiring him. Through dedication and the motivation of dating Elvira after graduation Ed may very well be the youngest to survive the change into a vampyre. With a mastery of water magic and a drive to get stronger the world is his oyster. However he now now protective over his friends and his new coven Gaia's Misfits.
Class (If Teacher)
New student
Job (If Staff Ex: School nurse)
2nd yr Student
Co-Head of Gaia's Misfits Coven:
2nd Years: April, Reagan
1st Years: 4 males, 6 females
Coven Instructor: Elvira
Familiar (Max 1)
Familiar
Nagi - A female poisonous water snake of unknown origin. She is naughty and sly and likes Evil Eddy. She is a bit protective of Ed and tends to get a bit jealous of other females getting close to Ed.
https://static0.srcdn.com/wordpress/wp-content/uploads/2017/03/Nagini.jpg
Death (If Red 'V' & Red Fledglings)
Blue Vampyre
http://houseofnight.wikia.com/wiki/Vampyre
---
This character is owned by: Jaxx
Character questions
Recent Activity
Mentioned in the post
Friends?
Aug 20, 2020, 11:04pm
Mentioned in the post
No worries
Aug 15, 2020, 9:12pm
Mentioned in the post
Small Talk
Aug 13, 2020, 4:51pm
Mentioned in the post
The Basics
Aug 12, 2020, 1:27am
Updated character profile
Aug 23, 2017, 9:37am
Updated character profile
Aug 23, 2017, 9:29am
Updated character profile
May 15, 2017, 5:43pm
Updated character profile
May 8, 2017, 5:38pm
Updated character profile
May 4, 2017, 6:23pm
Updated character profile
Apr 29, 2017, 6:52pm
Updated character profile
Apr 29, 2017, 4:13pm
Updated character profile
Mar 30, 2017, 5:57pm
Updated character profile
Feb 15, 2017, 7:56am
Updated character profile
Feb 14, 2017, 10:40pm
Updated character profile
Feb 14, 2017, 10:14pm
Updated character profile
Dec 26, 2016, 5:07pm
Updated character profile
Sep 27, 2016, 8:19pm
Updated character profile
Sep 22, 2016, 8:38pm
Updated character profile
Sep 22, 2016, 8:27pm
Updated character profile
Sep 22, 2016, 7:47pm
Updated character profile
Sep 22, 2016, 7:00pm
Updated character profile
Sep 22, 2016, 12:59pm
Updated character profile
Sep 22, 2016, 9:24am
Updated character profile
Sep 22, 2016, 9:20am
Updated character profile
Sep 22, 2016, 9:14am
Updated character profile
Sep 22, 2016, 9:11am
Updated character profile
Sep 22, 2016, 9:11am
Updated character profile
Sep 22, 2016, 9:09am
Updated character profile
Sep 22, 2016, 9:03am
Updated character profile
Sep 22, 2016, 7:08am
Updated character profile
Sep 21, 2016, 10:49pm
Updated character profile
Sep 21, 2016, 10:02pm
Updated character profile
Sep 21, 2016, 8:23pm