Summary: A free spirit who hates being controlled
April Summers
Owned by: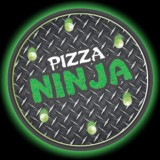 Jaxx
Gender: Female
Age: 16
Group: Fledgling
Game: House Of Night
Year (If Fledgling)
Second Year Blue Fledgling Student
Classes and subjects:
*Elemental Bending 201 (Terrakinesis, pyrokinesis, Aquakinesis, Aerokinesis, Vigor manipulation )
*Shapeshifting 201 (Caines of the century, Avians: master of flight, Cold bloods of today, Deep Aquatics , Felines of royalty )
*Uniques 2.0 (Healers of society, Emotions of the world, Telepaths of tomorrow, Seers of time)
*History of vampires and vampire society 201
*Beast of the dark ages 201 (Think, Fantastic Beasts and Where to Find Them)
*Warriors of night 201 (physical training, mandatory)
Gift & Description
Human: Natural Athlete, skateboarding, running, street fighting and acrobats.
=====================
April has been gifted with an affinity for Air. Being gifted with air She is capable of :
Aerokinesis
Summoning gusts of wind
Summoning a breeze when she calls on her element.
Create small Wind Blades
She can also summon a yellow aura.
Physical Appearance
See pic.
She is a cute tomboy who refuses to dress girly. She wears gothy make up, boy clothes and has a blue crescent on her forehead.
Personality and History
April grew up in a troubled home and after her parents died in an accident she was passed off from relative to relative since she was seen as a bother. She became a tomboy since she liked to play rough and rarely got along with girls. As she grew up on her own she learned to fend for herself but has terrible social skills. She even did some time in Juvenile Detention. She acts like a typical guy and has no interest in dating. Since she hates her relatives she stays out late skateboarding. One day she was stalked and attacked by a creepy old guy. She managed to get away despite some cuts and bruises. This triggered her change as she found herself invited to the House of Night. After meeting a few friends she created her new coven called Gaia's Misfits. She has no desire to be a Daughter of Darkness since she sees it as a joke for popular girls.
Class (If Teacher)
Student
Job (If Staff Ex: School nurse)
2nd Year
Co-Head of Gaia's Misfits Coven:
2nd Years: Ed, Reagan
1st Years: 2 males, 3 females
Coven Instructor: Elvira
Familiar (Max 1)
Familiar
Blu: Blue Parrot/Hyacinth Macaws
The largest of all the Macaw species, the Hyacinth Macaw is almost entirely a deep shade of solid blue, with only slight patches of bright yellow around the eyes and beak. These bold and powerful birds are living proof that "size doesn't matter" -- although they are the largest parrot species, they are widely known as "gentle giants", and despite their intimidating beaks, they have a reputation for being extremely friendly, sweet, and affectionate. Those interested in adopting one of these birds should make sure that they have the free time, space, and funds necessary to properly care for a Hyacinth Macaw. While they are gentle and sweet, these birds require a lot of attention from their owners in order to thrive in a pet situation.
https://i.pinimg.com/originals/b6/bb/19/b6bb190d7247653cbe3f3fcc155840d4.jpg
Death (If Red 'V' & Red Fledglings)
Blue Fledgling
http://houseofnight.wikia.com/wiki/Vampyre
---
This character is owned by: Jaxx
Character questions
Recent Activity
Mentioned in the post
Friends?
Aug 20, 2020, 11:04pm
Mentioned in the post
No worries
Aug 15, 2020, 9:12pm
Mentioned in the post
The Basics
Aug 12, 2020, 1:27am
Updated character profile
Mar 23, 2020, 11:14pm
Updated character profile
Oct 5, 2018, 12:48pm
Updated character profile
Oct 3, 2018, 6:08pm
Updated character profile
Sep 6, 2018, 9:02pm
Updated character profile
Sep 6, 2018, 6:25pm
Updated character profile
Aug 23, 2017, 9:39am
Updated character profile
May 15, 2017, 5:43pm
Updated character profile
Feb 15, 2017, 7:58am
Updated character profile
Feb 15, 2017, 7:57am
Updated character profile
Feb 14, 2017, 10:44pm
Updated character profile
Feb 14, 2017, 10:22pm
Updated character profile
Feb 11, 2017, 12:36pm
Updated character profile
Sep 24, 2016, 12:05am
Updated character profile
Sep 23, 2016, 2:38pm
Updated character profile
Sep 22, 2016, 8:34pm
Updated character profile
Sep 22, 2016, 8:31pm
Updated character profile
Sep 22, 2016, 1:17pm
Updated character profile
Sep 22, 2016, 1:07pm