Summary: loves to dance!
Milly (mildred) Tinker
Owned by: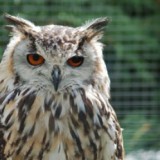 krijgsvrouwe
Gender: female
Age: 16
Group: Fledgling
Game: House Of Night
Year (If Fledgling)
just before school
Gift & Description
(i would like to start before I get powers and later decide)
Physical Appearance
Brown curly hair often in a braid,
hazel eyes
she often wears oversized t-shirts with leggings or jeans
normal posture
Personality and History
Milly is a happy go lucky kind of girl with lots going on in her life all the time. She doesn't like being stuck in a classroom for to long and whenever she can is found dancing and acting. She takes singing lessons but is not very good yet. Her parents think she is not serious enough about schoolwork and her grades are not always the highest she could get. She usually is friendly but she does not open up easy to strangers.
Mildreds family is what you could describe as conservative. Work hard and make the family proud is what is expected from Mildred and her two older brothers. But ever since she was little Mildred like to dance and act, and her great dream is to play in a film or musical. Her family thinks that less important and force her to finish school and get a diploma. This often causes fights with Mildred and her parents but as long as she is not failing her classes she can choose to go dancing after schoolwork is done. Recently Mildred tok a job at the local supermarket to finance singing lessons. She is terrible at singing but she hopes to get better. Between dance class, singing lessons and her job there is little time for friends. Milly sometimes feels alone and a bit disconnected from the other teenagers because of that but hides it in staying busy.
Class (If Teacher)
Not a teacher
Job (If Staff Ex: School nurse)
works at supermarket
Familiar (Max 1)
no familiar yet
Death (If Red 'V' & Red Fledglings)
---------
---
This character is owned by: krijgsvrouwe
Character questions
Recent Activity
Mentioned in the post
Bad JuJu
Mar 8, 2017, 9:16pm
Updated character profile
Sep 23, 2016, 6:34pm
Updated character profile
Sep 23, 2016, 2:39pm