Summary: A sassy & quick witted Nurse in public but if threatened she can be very dangerous
Elvira Talbot
Owned by: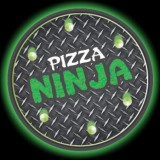 Jaxx
Gender: Female
Age: over 60 Looks 25-28
Group: Staff
Game: House Of Night
Year (If Fledgling)
Staff Nurse
Gift & Description
Shape Shifter - Can create or convert to many small Spider(s), one large spider or Ananasi (Were-spider form), poison bite and make webbing.
Potion Making: Converting poisons to medicine.
Spells: Various spells for healing, curing poison, charm and memory alteration.
Shadow Form: Can turn into black smoke to move freely. Used to escape, sneak or fly.
Seduction: Only works when she is in the "Mood" It stops when her concentration is broken.
Physical Appearance
See pic
Usually dressed as her persona Elvira
Height: 5′ 7″
Personality and History
Formerly Cassandra Peterson now Elvira Talbot
In the late spring of 1981, six years after the death of Larry Vincent, who starred as host Sinister Seymour of a Los Angeles weekend horror show called Fright Night, show producers began to bring the show back.
The producers decided to use a female host. They asked 1950s horror hostess Maila Nurmi to revive The Vampira Show. Nurmi worked on the project for a short time, but quit when the producers would not hire Lola Falana to play Vampira. The station sent out a casting call, and Peterson auditioned and won the role. Producers left it up to her to create the role's image. She and her best friend, Robert Redding, came up with the sexy punk/vampire look after producers rejected her original idea to look like Sharon Tate's character in The Fearless Vampire Killers, Or--Pardon Me, But Your Teeth Are In My Neck.
Peterson's Elvira character rapidly gained notice with her tight-fitting, low-cut, cleavage-displaying black gown. Adopting the flippant tone of a California "Valley girl," she brought a satirical, sarcastic edge to her commentary. She reveled in dropping risqué double entendres and making frequent jokes about her cleavage. In an AOL Entertainment News interview, Peterson said, "I figured out that Elvira is me when I was a teenager. She's a spastic girl. I just say what I feel and people seem to enjoy it." Her campy humor, sex appeal, and good-natured self-mockery made her popular with late-night movie viewers and her popularity soared.
The Elvira character soon evolved from an obscure cult figure to a lucrative brand. She was associated with many products through the 1980s and 1990s, including Halloween costumes, comic books,action figures, trading cards, pinball machines, Halloween decor, model kits, calendars, perfume and dolls. She has appeared on the cover of Femme Fatales magazine five times. Her popularity reached its zenith with the release of the feature film Elvira, Mistress of the Dark, on whose script, written directly for the screen, Peterson collaborated with John Paragon and Sam Egan, and which was released in 1988.
After several years of attempts to make a sequel to Elvira, Mistress of the Dark, Cassandra and her manager and then-husband Mark Pierson decided to finance a second movie. In November 2000, Peterson wrote, again in collaboration with Paragon, and co-produced Elvira's Haunted Hills. The film was shot in Romania for just under one million dollars. With little budget left for promotion, Cassandra and Mark screened the film at AIDS charity fund raisers across America. For many people in attendance, this was their first opportunity to see the woman behind the Elvira character. On July 5, 2002, Elvira's Haunted Hills had its official premiere in Hollywood. Elvira arrived at the premiere in her Macabre Mobile. The film would later be screened at the 2003 Cannes Film Festival.
In September 2010, Elvira's Movie Macabre returned to television syndication in the U.S., this time with public-domain films. In October 2014, it was revealed that a new series of thirteen episodes had been produced, 13 Nights of Elvira for Hulu. The show began on October 19, 2014, running through to Halloween
However little did anyone know she really was a vampyre in real life. After making a lot of money and a part time gig for Halloween she decided to take a break and help out the vampyre students. She is sassy and quick witted in public but if threatened she can be very dangerous. As time went on she ended up just doing Halloween gigs since she was not aging and it would begin to raise questions among her fans. So to take a break she became a school nurse for the House of Night and Substitute Teacher for Spells. She is independently wealthy and still receives residuals from her career.
Class (If Teacher)
Substitute Teacher for Spells.
Job (If Staff Ex: School nurse)
School Nurse
Substitute Teacher for Spells.
Coven Instructor: Elvira
2nd Years: April, Reagan, Ed
1st Years: 2 males, 3 females
Familiar (Max 1)
Max - A white demonic poodle with a punk rock look. He has a pink Mohawk and a gothy look.
She has a few cats at home.
Death (If Red 'V' & Red Fledglings)
She is still Blue
---
This character is owned by: Jaxx
Character questions
Recent Activity
Mentioned in the post
Friends?
Aug 20, 2020, 11:04pm
Mentioned in the post
No worries
Aug 15, 2020, 9:12pm
Mentioned in the post
Small Talk
Aug 13, 2020, 4:51pm
Mentioned in the post
The Basics
Aug 12, 2020, 1:27am
Updated character profile
Mar 26, 2020, 4:39pm
Updated character profile
Sep 6, 2018, 8:15pm
Updated character profile
Sep 6, 2018, 8:05pm
Updated character profile
Feb 26, 2017, 7:40pm
Updated character profile
Feb 26, 2017, 12:23pm
Updated character profile
Feb 17, 2017, 9:18pm
Updated character profile
Feb 17, 2017, 9:04pm
Updated character profile
Feb 16, 2017, 7:37am
Updated character profile
Feb 11, 2017, 5:38pm