Summary: A stoic Librarian beauty with no sense of humor
Elizabeth Tricoli
Owned by: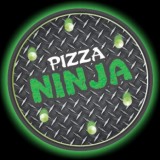 Jaxx
Gender: Female
Age: Looks 25 but much older
Group: Staff
Game: House Of Night
Year (If Fledgling)
N/A
Gift & Description
Elementals - Earth (Light Green)
Able to summon and manipulate Earth and plants namely vines.
Physical Appearance
She is beautiful and intimidating at the same time as she looks down on others with her ice blue eyes and stern smile. She is about 5"10, has white porcelain skin and makes no noise when she walks even in heels. Her hair changes colors now and then depending on her mood.
Personality and History
Very little is known about her as she spends her time either working or reading in the library.
Class (If Teacher)
Librarian
Job (If Staff Ex: School nurse)
Librarian
Familiar (Max 1)
Noir: a male Black Tiger who is always watching even during his naps.
https://www.google.com/url?sa=i&url=https%3A%2F%2Fwww.freepik.com%2Fpremium-photo%2Fblack-panther-isolate-white-background-black-tiger_2402834.htm&psig=AOvVaw1JnU5wgrddgWEDU9n_SrMN&ust=1585335022658000&source=images&cd=vfe&ved=0CAIQjRxqFwoTCJDk0LHnuOgCFQAAAAAdAAAAABAU
Death (If Red 'V' & Red Fledglings)
Not Red
---
This character is owned by: Jaxx
Character questions
Recent Activity
Updated character profile
Mar 26, 2020, 4:37pm
Updated character profile
Mar 26, 2020, 4:36pm
Updated character profile
Mar 26, 2020, 3:57pm
Updated character profile
Mar 26, 2020, 3:43pm
Updated character profile
Mar 26, 2020, 3:43pm
Updated character profile
Mar 26, 2020, 3:41pm
Updated character profile
Mar 26, 2020, 3:41pm
Mentioned in the post
A Good Book
Mar 26, 2020, 12:48pm
Mentioned in the post
Move/Intro
Aug 29, 2017, 5:37pm
Updated character profile
Feb 26, 2017, 12:22pm
Updated character profile
Feb 21, 2017, 2:21pm