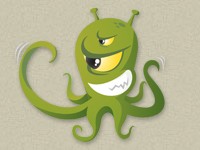 Summary: Very kind, sweet, and charismatic, wich makes people automatically want to be around her.
Annalise Grant
Owned by:
Sugarlover2045
Gender: Girl
Age: 17
Group: Fledgling
Game: House Of Night
Year (If Fledgling)
fourth year
Gift & Description
Her gift is elemental. She can control the elements and feel them.
Physical Appearance
Bright green eyes, red hair. Clean face, long legs, very attractive.
Personality and History
Very sweet and kind. Don't be rude or else you will know your place after she is done. She isn't a bully but HSE likes to stand up for herself
Class (If Teacher)
I am not a teacher
Job (If Staff Ex: School nurse)
I am not a part of the staff
Familiar (Max 1)
I don't know what thus means
Death (If Red 'V' & Red Fledglings)
I am neither of these.
---
Character questions
Recent Activity