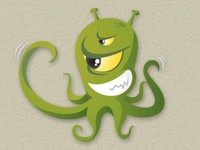 Summary: he likes to be alone deppending on situation loves toying with his prey before feeding.
lucian
Owned by:
jredhawk
Gender: male
Age: 22
Group: Vampyre
Game: House Of Night
Year (If Fledgling)
None
Gift & Description
Shape-shifting
Magick
Physical Appearance
slim, long brown hair white eyes,black hooded trench coat, black combat boots, leather fingerless gloves.
Personality and History
obessed with magick prefers to be alone and practice his skills he has no memories of how or when he was turned. Use to live and hunt in a forest so he isn't 100% use to socializing with others.
Class (If Teacher)
None
Job (If Staff Ex: School nurse)
None
Familiar (Max 1)
None
Death (If Red 'V' & Red Fledglings)
None
---
This character is owned by: jredhawk
Character questions
Recent Activity