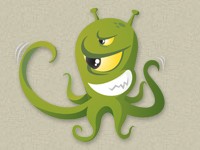 Summary: Change Of Heart!
Character Details
Full Name: Lady Heart
Gender: Male to femal transformation.
Age: 16
Group: The Court
Game: Court Of Dreams: A Shoujo Anime Champions RPG
Nationality
United States
Job
Student
Rank
Leader of the Court of Teraka
Physical Appearance
In magical girl mode, red hair with two princess curls. Blue eyes in both modes. Short brown hair in secret id. A gender changer.
Personality and Interests
Slightly sarcastic at first. Loves anime and manga. Tends to be a bit more frendly once s/he gets to know you.
History
Chosen by aperant acadent at an anime convention. Huntd by Queen Nightmara and the Court of Hate.
Favourite Sayings
(insert anime quote here)
Henshin Device
Charm bracelet.
Henshin Phrase
Change of Heart!
---
This character is owned by:

steriaca