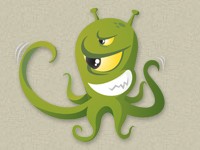 Summary: Heartless, Evil, and Hungry.
Character Details
Full Name: Queen Nightmara
Gender: Woman. If you call a being which is not techanaly alive and feeds on dark emotions female.
Age: Undetermaned. Assume over 200, but appears to be early 30s.
Group: Villians
Game: Court Of Dreams: A Shoujo Anime Champions RPG
Nationality
An unamed dimention, curently the dimention of Terocka. Wants to conqure Earth Dimention also.
Job
Queen of Terocka (by force).
Rank
Queen.
Physical Appearance
Long black hair, black eyes, pail skin. Dresses regaly.
Personality and Interests
Causing more dark emotions around herself so she can fead.
History
A former magical queen of another dimention, she was dethroned by the inhabadents and ended up in the dimention of Teroka. She took that dimention over by killing the local magical girl squad and reincarnating them as her servents (all but one, Lady Heart). Found Earth while tracking Lady Heart down, and now must have Earth also.
Favourite Sayings
Do not question your queen.
Henshin Device
None - always transformed.
Henshin Phrase
None - always transformed.
---
This character is owned by:

steriaca