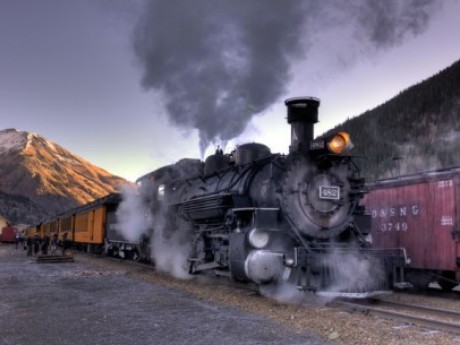 Description
The world as we know it never came to be. In the year 1888, the dead began to walk. Nobody knows what caused it, and quite frankly, not many are left to care. The Old American West might be one of the most populated areas nowadays, but that doesn't mean it is safe. Many groups of people have banded together and they fight daily over resources, land, and weapons.
One such group has been living on an old train since all of this went down. You are a member of this group. You are vital to the group's success and the train simply cannot run without your teamwork.
Setting: Old West, year 1890, aboard an old steam train.
Since it is post-apocalyptic, there is run for light-Steampunk things to happen, but they gotta at least seem realistic. No robots.
No one-liners, please.
---
Story Posts
Delray
Dec 17, 2016, 12:26am by phasePup
Fresh kills. Delray looked over the sites of his revolver as he scanned the Brighton Town Saloon. At his feet lay one of the living turned undead to dead. Just by looking at the body it w ...
Showing 4 out of 13 posts
---
Post Summary
We're only able to show post summaries on games with 20 or more posts.
---