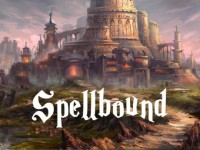 Description
The Wizard School of Aetherion has never been well liked by the town's people. And by which I mean, most people scorn it's very name if they even acknowledge it's very existence. Outside of the peaceful village, it's one of the biggest attractions, and there's no-one who hasn't heard of it's antics which is covered in the popular publication - Spellbound.
Rules:
The Wizard School of Aetherion only teaches the basic magic of an elemental nature to new mages. This means, fire, water, wind, earth, wood, lightning. This evolves into greater, more complex magic later on.
---
Story Posts
Morning tea
Feb 3, 2016, 9:53pm by zachariah
Xlotle got up and yawned. Zypheria was still asleep so he tried his best not to wake her. He then set up some boiling water and a packet of green tea. He waited patiently for the water to co ...
Showing 4 out of 603 posts
---
Post Summary
---
Game Information
Created by : Phantasmagoria
Category : Fantasy
Number of characters : 53
Number of posts : 603
Created : Nov 23, 2011
Moderators
Phantasmagoria
Members
There are 29 members in this game
Pending Members
There are no pending members in this game