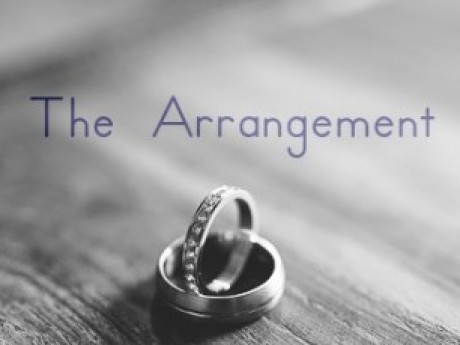 Description
You laughed when they told you. You scoffed, and told them it wasn't the dark ages. When they didn't show any indication they were joking, you probably stared in disbelief. This couldn't be happening. They couldn't make you. This was unbelievable. Insane. Unethical. A plethora of other adjectives.
An arranged marriage. For you. And someone you'd never met.
They didn't give you an opportunity to collect yourself. Next thing you knew you were on a plane, off to "The Manor", to get to know your future spouse. There was no denying the property was beautiful. Atop a grassy hill, the large building sat in all it's glory. Only a short distance away a large lake sparkled in the sunlight, with a cute little rowboat docked, waiting. The woods nearby offer hiking trails, and riding trails for those who wished to visit the stables. The staff was all lined up when you arrived, uniforms pristine, and happily smiling at you. Maids, cooks, gardeners, handymen and more. The smell of a luxurious meal wafted across the yard, mingled with the fresh air and honeysuckle scents.
Several others arrived. Which was your betrothed? Would you get along?
_________________________________________________
NOTES:
* Your pairing will be provided below as new characters are introduced
* Pairings will be heterosexual - but your character doesn't have to be
* Your character doesn't have to fall in love with their betrothed (it's more fun if not everyone does)
* There may be some mature themes. Viewer discretion is advised.
* Characters will have their own rooms, connected via a door that does not lock to their betrothed's room
* No one liners
* All characters should be 18 at the youngest, and no older than 28 if they are one of the betrothed
* Feel free to be a staff member
___________________________________________________
PAIRINGS:
PAIRINGS
Amelia & Vence (Room 1)
Lolita & Isaac (Room 2)
Noel & Jesse (Room 3)
Luna & Jakob (Room 4)
Elle & Merrick (Room 5)
Diana & Soohyun (Room 6)
Kelsey & Bodhi (Room 7)
[more as needed]
---
Story Posts
OOC - Everyone Apologies
Feb 10, 2017, 4:19am by JosephRowe
This is Joseph. I haven't posted in a long time because I was out of commission. I just got out of the hospital. Wandering why, just ask. Otherwise I won't tell the entire story. Tomorrow I ...
Showing 4 out of 458 posts
---
Post Summary
| | Jan | Feb | Mar | Apr | May | Jun | Jul | Aug | Sep | Oct | Nov | Dec |
| --- | --- | --- | --- | --- | --- | --- | --- | --- | --- | --- | --- | --- |
| 2016 | | | | | | | | | | | | 399 |
| 2017 | 58 | 1 | | | | | | | | | | |
---
Moderators
Minnow
Tedwar15
Members
There are 12 members in this game
Pending Members
There are no pending members in this game