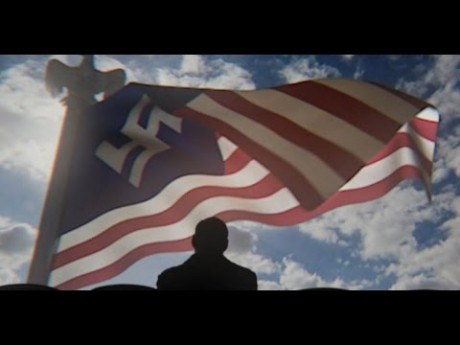 Description
At the end of World War II, high level Nazis escaped Germany to South America. There they established the secretive Fourth Reich. However, they were forced to go underground as many leaders were being rounded up and put on trial for war crimes.
Welcome to modern times. Erik Mueller has become POTUS. He is a descendant of those from the Fourth Reich. He has surrounded himself with others descended from the Fourth Reich in his cabinet. Together, they are beginning to put together the pieces to form the Fifth Reich.
By law, all Mutants are to be registered. Afterwards, most of those who have registered, disappear, only to reappear as a member of the newly formed SS. Most are forcefully recruited to serve special missions for Mueller. Their uniforms are red Kevlar suits with a black lightening bolt SS on the chest.
---
Story Posts
It takes time
Mar 11, 2017, 2:04pm by SilverCloud
"Okay..." she said quietly. That might work. She sighed "I know... But remember, it's only a few days ago since we made him quit the SS and naturally it's going to take some time for him ...
Showing 4 out of 966 posts
---
Post Summary
| | Jan | Feb | Mar | Apr | May | Jun | Jul | Aug | Sep | Oct | Nov | Dec |
| --- | --- | --- | --- | --- | --- | --- | --- | --- | --- | --- | --- | --- |
| 2016 | | | | | | | | | | | | 25 |
| 2017 | 372 | 432 | 137 | | | | | | | | | |
---