Summary: All amp'd up and no place to glow
Terrica Travis
Owned by: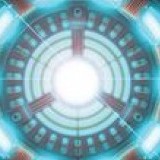 Trayce
Gender: Female
Age: 15
Group: Students
Game: Academy for Super Humans
Nationality
American
Appeareance
Short (5'1), spiky blonde hair, blue eyes, slight build
Hero Name
Pandemonium (Pandem for short)
Power(s)
Energy Blaster - She can collect and use energy (Light, sound, etc.) to create colorful blasts, bolts or for melee attacks.
Personality and interests
Outgoing, outspoken, slightly cocky, peace, love, unity, respect....though slightly jaded by the divorce. Terrica enjoys loud music, (EDM) a good rave and prefers hands-on training to school as far as being useful.
History
Terrica grew up the daughter of a May-December romance. Her father is retired wrestler Terrence "Tornado" Travis and her mother is the much younger, ex-adult film star turned pro-wrestler Erica Evers-Travis. (Wrestler name: Ever-Ready). After retiring, Tornado opened a gym named "Tornado Alley." Her mother continued to live life 'on the road' with the World of Wrestling (WoW), so Terrica spent much of her childhood in the gym learning to fight. After her father got a little too familiar with a few foxy boxers, a very messy, very public divorce gave her mother sole ownership of the gym, forcing her father to move out, just about the time her powers were manifesting. It's been a battle since, not over custody, but with both busy with the own lives, over whose turn it was to find a place for their daughter. Terrica spent the next two years, in and out of trouble, falling in with the raver crowd, hanging around kids too hyped up on molly to notice anything unusual. After police raided a rave, neither parent showed to bail her out, she was contacted by the Academy.
Favourite Sayings
Turnt Up
Favourite food
Does candy count?
---
This character is owned by: Trayce
Character questions
Recent Activity
Mentioned in the post
Kandi
May 3, 2017, 11:40am
Mentioned in the post
Time check
May 3, 2017, 1:10am
Mentioned in the post
2:30
May 3, 2017, 1:04am
Updated character profile
Jan 22, 2017, 6:40pm
Updated character profile
Jan 22, 2017, 6:39pm