Summary: Commander of the Destiny
Louisa Miller
Owned by: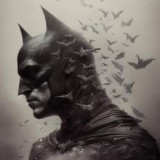 Avenuewriter
Gender: Female
Age: 39
Group: Military Personnel
Game: Stargate Destiny
Race/Nationality
US
Job/Skill
Commander of Icarus Base/Destiny
Rank/Title
Colonel
Physical Appearance
Colonel Miller stands at 5' 10'' tall with short, dark hair and blue eyes. She is never seen out of her uniform.
Personality and interests
Colonel Miller is a no nonsense sort of person. She expects the best from all of those under her command, and nothing less. Though she comes off as somewhat taciturn, she does have a softer side and it's clear that she deeply cares for her comrades.
She enjoys watching spaghetti westerns, something she and her father bonded over, and is a fan of baseball and soccer.
History
Louisa was born in New York and raised by her father after her mother abandoned them. She always admired his strength and set about making him proud by competing in sports. Her father moved them to California before she started high school, the move caused her to act out and she was constantly getting into trouble. She straightened out, however, and joined the Air Force who offered to pay her way through college.
At some point she married her high school sweetheart, Dr. Liam Miller, who works in Stargate Command on the medical staff. While their jobs kept them apart at times, they've managed to make it work.
Her military service was mostly uneventful until she joined the Stargate Program near the end of their war with the Goa'uld. She earned many commendations for bravery and was soon promoted to the rank of Major and put in command of SG-24 for the next four years. After a few more promotions she was eventually assigned the position as commander of Icarus Base.
Favourite Sayings
"Let's hope for a home run." - Any time the crew needs to pull off a miracle.
"I trust you'll do your best." - Her way of encouraging her subordinates.
---
This character is owned by: Avenuewriter
Character questions
Recent Activity
Mentioned in the post
Supremacy
Mar 28, 2017, 9:06am
Mentioned in the post
Command
Mar 24, 2017, 11:43pm
Mentioned in the post
Mastery
Mar 22, 2017, 12:15am
Mentioned in the post
Dominance
Mar 21, 2017, 12:51am
Updated character profile
Feb 25, 2017, 2:52am
Updated character profile
Feb 15, 2017, 8:23pm
Updated character profile
Jan 23, 2017, 3:06am