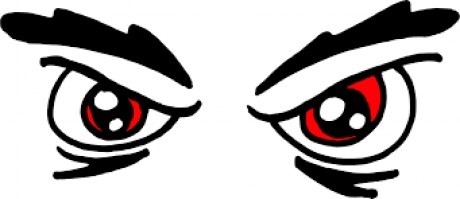 Description
A continuation of the game Humanity Rising! created by Worldling
Original Premise, slightly modified:
When humanity was attacked by an alien race known only as the Klarg we resisted with the full might of the combined human forces. The result was thus, our armies were completely overwhelmed and crushed, our governments collapsed and our race was enslaved.
That was over 10 years ago. The year is now 2080 and humanity is almost entirely a slave race of the our alien overlords. The Klarg empire has existed for more than ten thousand years and we are the most violent species they have encountered other than themselves.
When we were invaded, unlike most species they encountered, when faced with unbeatable odds we fought against all hope and inflicted terrible losses on the Klarg. Now we are are secretly feared for our potential to one day revolt and take what is rightfully ours. Mother Earth.
Our planet has been turned into nothing more than a massive vacation colony for the rich Klarg nobility who can afford to visit Earth and enjoy a world that has yet to be spoiled by the industrial efforts of the Klarg's empire. The massive palace cities of the Klarg nobility are run on the backs of human slaves.
But even now, as you read this, a revolution is growing. Human slaves are escaping their alien masters and fleeing into the unforgiving wastelands in order to join the fabled Rebellion. Ragtag groups, survivors are starting to come together, to organize and overcome. The Klarg are unaware, assuming that those slaves die in the wastes, killed and eaten by the mutated animals they created when they bombarded our planet with toxic warheads.
But not all you meet may have the same cause in mind. Mercenaries, Bounty Hunters, Raiders, Pirates, Slavers, Klarg sympathizers are all in the mix. You'll quickly learn that just because someone is Earth Born, they might not have the same objective in mind. And now? A new threat is surfacing. Neither human, nor klarg, rising up from the depths of the earth. How will humanity face this new threat?
Welcome to the Wasteland.
http://www.ongoingworlds.com/games/2981/game-information
---
Story Posts
Light
May 20, 2017, 8:54pm by LaserSexPanther
Zoe flicked on the light on her belt. It wasn't bright usually but this pitch inky blackness it was. "Dax...?" She said. "Is that you?" She asked back. Climbing off the the wreck and slowly ...
Showing 4 out of 244 posts
---
Post Summary
| | Jan | Feb | Mar | Apr | May | Jun | Jul | Aug | Sep | Oct | Nov | Dec |
| --- | --- | --- | --- | --- | --- | --- | --- | --- | --- | --- | --- | --- |
| 2017 | | | 100 | 107 | 37 | | | | | | | |
---