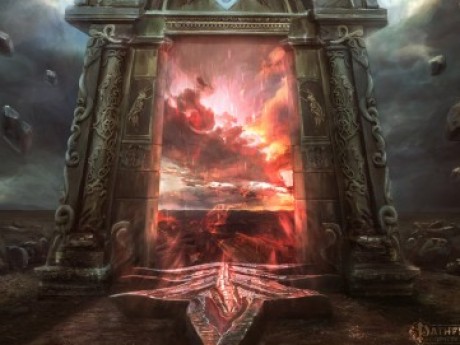 Description
For hundreds of years, and over Four Great Crusades, the demons of the Worldwound have been held back by the bravery of the common folk. Crucial to the war effort is Kenabres, the site of an old mystical crystal known as a wardstone. But over many years, the wardstone has begun to crumble, and a final, catastrophic attack by the demons may shatter the wardstone, and destroy Kenabres entirely.
What they didn't account for is the heroes that live within the city, and the destinies that lie in store for them...
---
Story Posts
Light Man and Introductions
Mar 22, 2017, 9:41pm by pnvq12
"Light Man?" Marcus said with an inflection that showed his confusion but he put two and two together rather quickly. "No I'm not broken. Light's are just not working. I can fix that t ...
Showing 4 out of 10 posts
---
Post Summary
We're only able to show post summaries on games with 20 or more posts.
---
Game Information
Created by : TheDarkestSouls
Category : Fantasy Adventure War
Number of characters : 5
Number of posts : 10
Created : Mar 20, 2017
Moderators
TheDarkestSouls
Members
There are 3 members in this game
Pending Members
There are no pending members in this game