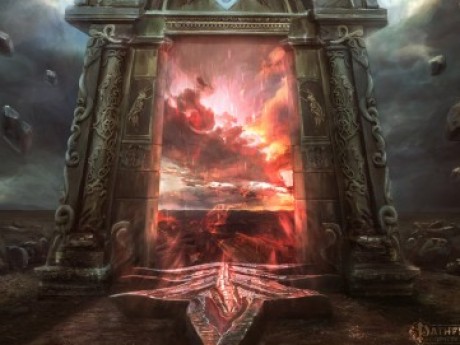 Description
For hundreds of years, and over Four Great Crusades, the demons of the Worldwound have been held back by the bravery of the common folk. Crucial to the war effort is Kenabres, the site of an old mystical crystal known as a wardstone. But over many years, the wardstone has begun to crumble, and a final, catastrophic attack by the demons may shatter the wardstone, and destroy Kenabres entirely.
What they didn't account for is the heroes that live within the city, and the destinies that lie in store for them...
---
Story Posts
That's Not Good
Apr 23, 2017, 3:17am by pnvq12
"That's not good." Those were the most comforting words that Marcus could muster at the moment. Considering that his armor was damaged from the fight it out the border villages and the fa ...
Showing 4 out of 22 posts
---
Post Summary
| | Jan | Feb | Mar | Apr | May | Jun | Jul | Aug | Sep | Oct | Nov | Dec |
| --- | --- | --- | --- | --- | --- | --- | --- | --- | --- | --- | --- | --- |
| 2017 | | | 15 | 7 | | | | | | | | |
---
Game Information
Created by : TheDarkestSouls
Category : Fantasy Adventure War
Number of characters : 5
Number of posts : 22
Created : Mar 20, 2017
Moderators
TheDarkestSouls
Members
There are 3 members in this game
Pending Members
There are no pending members in this game