Summary: Prince of the Carpathians; son of Alexandru and grandson of Mikhail and Raven Dubrinsky.
Antony Dubrinsky
Owned by: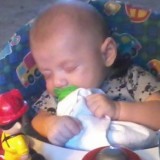 Rhiannon
Gender: Male
Age: 525
Group: Carpathian
Game: The Dark Series
Nationality
Carpathian
Job (see game info)
Prince
Special abilities (see game info)
Unknown
Physical Appearance
Dark hair and eyes
Personality and interests
He enjoys reading any story he gets his hands on, fiction or otherwise.
He hopes that, though his species is on the mend, he will be able to finish what his father and grandfather started. Other than that, he hopes that he is a great Carpathian prince that all future princes will be compared to.
History
His brother, the one who was supposed to become prince in the first place, was killed in a vampire attack before the mantle could be placed upon his shoulders.
When he was younger, Antony ran into a vampire. Knowing he was a Dubrinsky, he tried to destroy Antony. Antony chose to fight, even when an experienced hunter came to his rescue. He told Antony to run, but he thought, because he had learned how to fight and because he was royalty, he could do whatever he wanted. The hunter got killed because Antony was careless and too sure of himself. Not only did the vampire kill the hunter in front of Antony in a horrendous way, but his lifemate was killed, along with their unborn child. He had the choice to run but Antony chose to fight, killing an entire family.
More to be revealed...
Lifemate (if not yet bonded leave blank)
unbound
---
This character is owned by: Rhiannon
Character questions
Recent Activity
Updated character profile
May 8, 2017, 10:57am
Updated character profile
May 6, 2017, 12:35pm
Updated character profile
May 4, 2017, 10:05pm
Updated character profile
May 4, 2017, 10:01pm