Summary: Your soul will benefit from time away from me..
Riverlynn Dragonseeker
Owned by: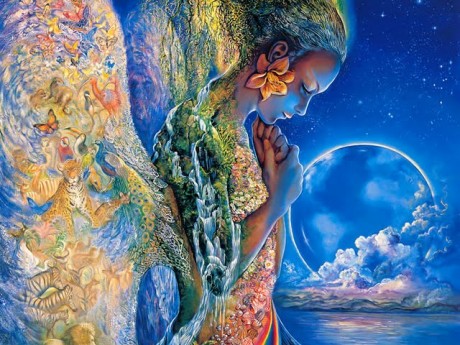 megan1210
Gender: Female
Age: 90 (looks 20)
Group: Carpathian
Game: The Dark Series
Nationality
Unknown
Job (see game info)
none
Special abilities (see game info)
Mage side: She was forced to learn one type of magic (Though is capable if taught to know more) A dark magic called Spiritism (the ability to control someone spirit at will) His goal was to make the Carpathians turn vampire quicker and use her to control them. (Ex: able to bring forth the beast in a Carpathian to make him turn vampire quicker)
Will bending&Mind control&Body control(like dominate that the Carpathians do, But a lot stronger and more dangerous to the user)
Weakness: Uses her own soul to influence someone else's, if not careful she could die and it always leaves her weakened.
Carpathian side: She can heal from the earth but still needs to breathe, so she can not go completely underground.
Her life span is also longer than normal humans but not as long as a full Carpathian.
Weakness: Sensitive to the sun(though not as severe) Has no knowledge of her Carpathian side beside the healing earth.
Physical Appearance
(dragon birthmark on her left shoulder) White hair and silver eyes that change colors when she uses magic, pale skin, natural beauty, full lips with an s shape hourglass figure, Being half Carpathian she is more beautiful than your average human( more of an innocent natural beauty) 5'6, 120lbs, full bust (D34)
Personality and interests
Being tortured and use for all her life she does not trust anyone, because her magic being as strong as it is she tends to keep herself isolated from everyone in fear that Xaverio will find her or she wouls accidently hurt someone since her emotions can bring out untamed magic. (more on personality as story develops)
History
(Dragonseeker Bloodline) From birth, she was a product of the mage Xavier's brother Xaverio twisted fantasies that he carried on after Xaviers downfall. As soon as she was born she was locked away, her mother had been a strong human mage and her father was a full-blooded dragon seeker. Xavier intent was to find a way to make the magic stronger in the dragon seeker bloodline and to use her for his own doing. Her mother died during birth and her father died helping her escape from Xaverio. The last things he gave her was a location and a name (since Xaverio did not give her one when she was born)he told her to go to the Carpathian mountains and named her Riverlynn Dragonseeker(The history will be filled in as her story progresses)
Lifemate (if not yet bonded leave blank)
Draiden Dragonseeker
---
This character is owned by: megan1210
Character questions
Recent Activity
Updated character profile
Nov 15, 2018, 11:49pm
Mentioned in the post
New Start
Oct 2, 2018, 11:31am
Mentioned in the post
Meeting
Nov 25, 2017, 9:09pm
Updated character profile
Nov 20, 2017, 12:05am
Updated character profile
Nov 20, 2017, 12:04am
Updated character profile
May 6, 2017, 12:02pm
Updated character profile
May 6, 2017, 11:57am
Updated character profile
May 6, 2017, 11:55am
Updated character profile
May 6, 2017, 11:55am