Summary: Younger sister to the Dark Mages, Xavier, Xaviero, and Xayvion.
Xaviera
Owned by: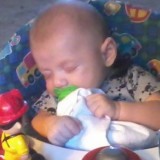 Rhiannon
Gender: Female
Age: Looks 25 (real age unknown)
Group: Carpathian
Game: The Dark Series
Nationality
Romanian
Job (see game info)
Mage
Special abilities (see game info)
She can use magic, though it drains her energy to do so. She also talks to animals, but it messes with her ability to communicate to those capable of speech.
Physical Appearance
She looks to be 25 with raven-black hair, pale skin, and icy eyes.
Personality and interests
She wants to make amends for the wrong she did as Xavier's puppet. She also wants to open a school for mages once more.
History
Xaviera was the envy of her village. One night, her three brothers, knowing she would not approve of them destroying the Carpathian, Lycan, and Jaguar races, put her in a state of suspended animation while she slept. When the Carpathians destroyed the last of the three mages, her spell was broken. However, the spirit of Xavier spun a tale of how the Carpathians wanted her dead and would stop at nothing to kill her, like they had her loving brothers. He told her that she was destined to destroy the Carpathians, avenging her brothers and destroying a foul race. She wears black for morning her brothers. However, she detests this destiny, hoping that she can get it done and over with so she can revive the study of magic in the world once more. When she found out the truth, she ran. She was sold as a sex slave shortly after. Six months later, she was saved by her lifemate. Despite being broken by constant rape, Xaviera is determined to right the wrongs she committed.
Lifemate (if not yet bonded leave blank)
Caldwell
---
This character is owned by: Rhiannon
Character questions
Recent Activity
Updated character profile
Nov 30, 2018, 12:04am
Updated character profile
Jun 4, 2018, 11:16pm
Updated character profile
Feb 15, 2018, 4:50pm
Mentioned in the post
Lifemates
Dec 4, 2017, 9:29am
Mentioned in the post
Xaviera
Nov 17, 2017, 10:16pm
Updated character profile
Oct 13, 2017, 8:54pm
Mentioned in the post
Bended Ear
Oct 12, 2017, 9:05am
Mentioned in the post
Xaviera
Oct 11, 2017, 2:46am
Updated character profile
Oct 10, 2017, 8:34pm
Updated character profile
Oct 10, 2017, 8:04pm
Updated character profile
Oct 10, 2017, 12:41am
Updated character profile
Oct 10, 2017, 12:38am
Updated character profile
Oct 10, 2017, 12:31am
Updated character profile
Oct 10, 2017, 12:06am
Updated character profile
Oct 9, 2017, 11:44pm
Updated character profile
Oct 9, 2017, 11:35pm
Updated character profile
Oct 9, 2017, 11:26pm
Updated character profile
Oct 6, 2017, 4:03pm
Updated character profile
Sep 27, 2017, 2:32pm
Updated character profile
Aug 26, 2017, 5:14pm