Summary: I am ancient, and I understand duty. If I wasn't confident in my abilities, you wouldn't be here.
Constantine
Owned by: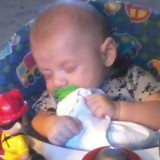 Rhiannon
Gender: Male
Age: Ancient
Group: Carpathian
Game: The Dark Series
Nationality
American
Job (see game info)
Hunter
Special abilities (see game info)
Pyrokenisis
Physical Appearance
------
Personality and interests
While hunting is all he knows, he is not afraid to admit to knowing how to knit, saying it keeps his fingers nimble for creating intricate and dangerous safe guards.
He is a classic Carpathian male, but he also knows when to let his woman perform her duties, even in the face of danger.
History
He was born in the city of Detroit. His biological mother, Ella, was addicted to drugs and worked as a prostitute. Her pimp was extremely abusive to both her and him, often beating him with a belt, hitting and kicking him, or putting out his cigarettes on his skin, leaving terrible scars and burn marks. When he was four years old, his mother overdosed and died; he was alone with her corpse for four days before they were discovered by police.
He continues to have nightmares of his childhood even well into adulthood, and often calls his biological mother "the crack whore." Dr. Grace Trevelyan Grey was the emergency room doctor on staff when the traumatized he was brought to the hospital by the police. She and her husband Carrick Grey were both Carpathians lifemates who had no luck so far conceiving adopted him.The Greys moved to Seattle at some point adopted a girl called Mia and a boy named Elliot.
As an adolescent, he had violent swings that often got him into fights, and he secretly drank and was addicted to alcohol. He hated all of the therapists that he was forced to meet with, because none of them were helping him. When he was fifteen years old, he took a landscaping job for his mother's friend Elena Lincoln.
Elena seduced him, and he ended up losing his virginity to her. She introduced him to the BDSM lifestyle, which he credits with teaching him how to control his emotions and channel his anger into positive outlets. She acted as a Dommer to him for six years.
Lifemate (if not yet bonded leave blank)
Elissa
---
This character is owned by: Rhiannon
Character questions
Recent Activity
Mentioned in the post
A New Day?
Aug 17, 2019, 12:01am
Mentioned in the post
New Start
Oct 2, 2018, 11:31am
Updated character profile
Jul 15, 2018, 8:04pm
Updated character profile
Jul 15, 2018, 12:33pm
Updated character profile
Jul 15, 2018, 12:14pm
Updated character profile
Jul 15, 2018, 12:14pm
Updated character profile
Jul 15, 2018, 8:18am
Updated character profile
Jul 15, 2018, 2:11am
Updated character profile
Jul 15, 2018, 2:01am
Updated character profile
Jul 15, 2018, 1:59am
Updated character profile
Jul 15, 2018, 1:59am