Summary: Won't do as you are told? Then, enjoy me breaking you so you beg for death that will never come.
Jackson Humphrey
Owned by: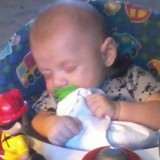 Rhiannon
Gender: Male
Age: 32
Group: Hunter (human)
Game: The Dark Series
Nationality
-----
Job (see game info)
Hunter and leader of the Society
Special abilities (see game info)
none.
Physical Appearance
see pic
Personality and interests
He believes women are less than him and enjoys hurting them
He wants to kill vampires, Jaguars, Lycans, psychics, and Carpathians for killing his father (his father was killed in Dark Peril when he was a child, and he found his fathers journals, showing his father knew the difference between everyone, but didn't care, so Jackson took on the same outlook)
History
He has always been an asshole, but the death of his father gave him an outlet for his cruelty. When the former leader killed himself and left his adopted daughter, Dalia, in charge, Jackson and the other men forced her off her throne. However, because of her beauty, Jackson decided to make her his slave in every way. She was trained as a fighter, but also as a woman, with one exception- she was untouched. Jackson changed that quickly, making her into the perfect sex slave, knowing how deep her loyalty to the society ran deep. But when her attitude began changing, he knew something had gotten through to the girl she had been when she had been found by the former leader. He forced more cruelties onto her, trying to break more than her body, but also her mind and spirit.
Lifemate (if not yet bonded leave blank)
-----
---
This character is owned by: Rhiannon
Character questions
Recent Activity